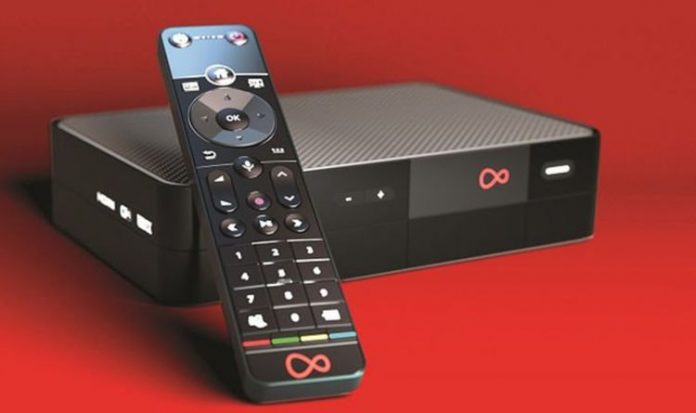 Virgin's popular V6 box is about to look mightily outdated with the firm just announcing the UK launch of its new TV 360. Virgin says that this update is their most advanced and innovative TV service to date with it not only offering customers a refreshed set-top box but also the option to seamlessly watch content in other rooms via the new "mini" devices. TV 360 will bring a new user interface to living rooms which should make it easier to find the content you really want to watch.
A simplified menu offers quick access to live TV, Catch Up and your recordings plus there are now family profiles which can be set for specific members of the household.
These profiles can be customised so you only see the content that interests you when settle down for a night in front of the telly
Another nice addition is improved voice search which is available via a dedicated button the remote. Via simple commands, you can find shows, skip through content and launch apps. You can even find content based on an actors name of the genre of movies.
Of course, one of the most exciting features coming to TV 360 are those mini boxes. These can sit in other rooms and beam content straight from the main set-top device without needing wires trailing up your stairs.
Like the main device, Virgin says its mini boxes are fully 4K compatible and you can watch live TV, recordings and catch up via on demand via these devices. You can even set recordings from these devices.
David Bouchier, Chief TV & Entertainment Officer at Virgin Media, said: "Virgin TV 360 is our most impressive TV service to date, providing one of the most complete and comprehensive viewing experiences available in the UK. Backed up by our ultrafast broadband, our new service allows TV lovers to watch all of their favourite channels, apps and on-demand content in one place or on the move. This really is game-changing TV and we are know our customers will love it."
And Annie Brooks, Executive Director of Product at Virgin Media, added: "Our customers can already enjoy ultrafast connectivity at their fingertips and now, with the introduction of Virgin TV360, we're completing the package with seamless entertainment that matches the power and speed of our broadband."