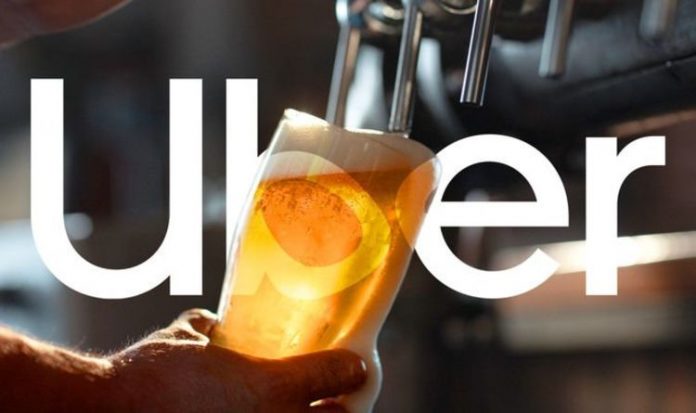 Uber has spent $1.1 billion to acquire booze delivery start-up Drizly. For those who don't know, Drizly is a US start-up that focuses on bringing beer, wine and spirits to your front door "in under 60 minutes". It's essentially a speedy pizza delivery firm, but instead of slices of Pepperoni, you'll be handed cans of your favourite craft beers, 12-packs of lager, bottles of wine, spirits and mixers, and of course, a solid staple of pub snacks, including crisps, peanuts, and cheese and crackers.
Drizly is currently only available in the United States and Canada, with the selection of beers, wines and snacks varying based on what is available locally. On its site, the alcohol delivery firm states: "Coast to coast, we work with local stores to make the biggest selection and best prices available to you.
"Drizly gives you a better option for shopping beer, wine and liquor in your area. Choose to have it delivered immediately or schedule it for later."
Following the acquisition, Uber confirmed that Drizly would remain operational as a standalone brand for the moment. However, Uber will work to incorporate the Drizly system into Uber Eats eventually. Uber Eats is a food delivery side project for the ride-hailing app which has seen a huge surge in profits following the lockdown measures enforced throughout the pandemic.
As people travel less frequently, Uber booking has seen the same drop as public transport options… however, food delivery has surged in popularity.
Now that it's part of a vast multi-national company like Uber, we'd hope to see Drizly expand into new markers faster than it otherwise would. With any luck that means Britons who are concerned about making too many trips to the local supermarket to stock-up on some liquid courage will soon be able to take delivery of their favourite independent brewers' produce, bottle of red, or salted snack.
The acquisition will be mutually beneficial, Uber told shareholders following the announcement. While Drizly will eventually be incorporated into the Uber Eats app, starting right now, Drizly drivers will be able to access Uber's GPS technology, which it has developed over years of working with its fleets of drivers across the glove. According to Uber, drivers who work for the brand will now have more ways to earn – given the options to deliver food, drive people, and courier drinks.
Drizly is the latest in a number of moves from Uber to expand its business model from simply transporting people from one place to the next. Last year, the firm announced the launch of an Uber Connect package delivery service.