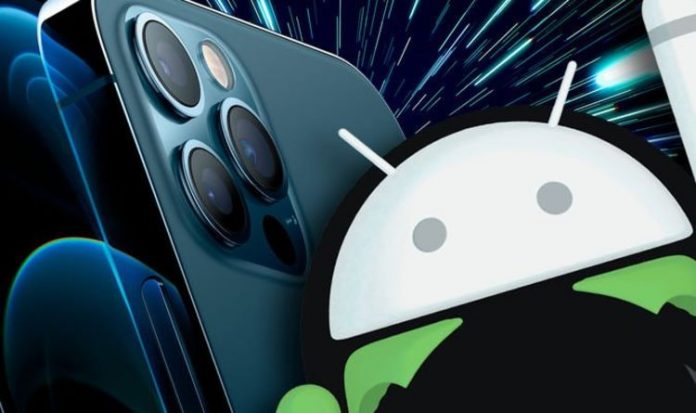 Apple's new iPhone 12 has just arrived in store and it looks set to be the most powerful smartphone money can buy. Tucked under the glass and metal body is the latest A14 Bionic processor which is the first chip in the smartphone industry built on 5-nanometer process. That technology makes it faster and more efficient than ever.
In fact, Apple is boasting that the A14 Bionic has the fastest CPU and GPU by up to 50 percent compared to the fastest competing smartphone chips with it able to complete 11 trillion operations per second.
That's clearly impressive if you want the best speeds when playing games, editing 4K video and multitasking on the phone but it seems Android fans might soon get a speedy feature than Apple can't match.
Chinese smartphone firm Xiaomi has just revealed its latest charging technology which can refill the battery at a truly unbelievable rate.
The new 80W Mi Wireless Charging Technology is capable of filling a 4,000 mAh battery to 10 percent in 1 minute, 50 percent in 8 minutes and 100 percent in just 19 minutes.
READ MORE: WhatsApp on Android could finally catch-up with a feature iPhone users have had for years
For comparison, 30W Mi Wireless Charging Technology from 2019 was capable of charging a similar battery to 50 percent in about 25 minutes, and 100 percent in 69 minutes.
The introduction of 80W Mi Wireless Charging Technology is expected to set a new benchmark not only in the area of wireless charging but in charging as a whole. Xiaomi has been spearheading this trend by recognising the importance of battery life and faster charging for the future development of smartphones.
Going from flat to full in under 20 minutes would certainly make a big difference to users who are always running low on power and it could certainly give Android the edge over Apple.
Although the new iPhone won't charge at those rapid speeds, Apple has released its new Magsafe accessory which snaps to the rear of the iPhone for a quicker and more efficient refill.
MagSafe chargers provide up to 15W of power which is well below the 80W being tested by Xiaomi.
It could be an interesting few years ahead as this technology gets better but it should mean we spend less time worrying about battery life.