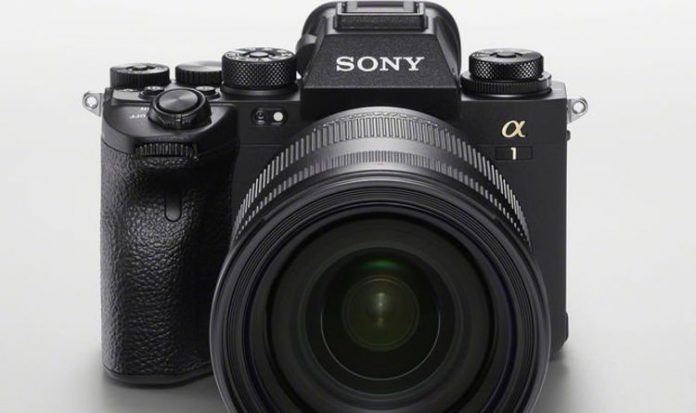 If you fancy treating yourself to a new camera, it's worth taking a look at the latest offering from Sonya. The Japanese firm has announced the launch of its new Alpha 1, which it claims is its "most technologically advanced, innovative camera to date." With a price of £6,500 you'd certainly hope that it comes packed with groundbreaking features and that's exactly what Sony is boasting.
The full-frame mirrorless Alpha 1 arrives with a 50.1-megapixel Exmor RS image sensor, which is capable of snapping 30 continuous images every second and recording pin-sharp 8K video at 30fps. That high-speed performance should make it perfect for photographers who regularly shoot fast-moving objects, like sport and wildlife, with its large buffer memory makes it possible to snap up to 155 full-frame compressed RAW images or 165 full-frame JPEG images at that lighting-fast speed.
To help the user keep pace with what's going on inside, the camera comes with a viewfinder that features the world's first 240 fps refresh rate, which Sony says will offer a smooth view as you're tracking fast-moving subjects.
And the speed stats don't stop there as there's also very quick flash which glows bright without any hint of a lag.
As we mentioned earlier, the Alpha 1 can shoot movies in 8K but if that sounds too much to handle then you'll also find impressive 4K recording at up to 120 frames per second plus it can shoot action in up to 5X slow-motion video. Another bonus of this new camera is how fast it can transfer content from its memory to your laptop.
Sony says the Alpha 1 has been designed and configured to support photo and video journalists and sports shooters who need to deliver stills or movies as quickly as possible with advanced connectivity options including 2×2 MIMO support which offers 3.5 times faster wireless FTP transfer speed.
Other extras include long battery life, durable magnesium alloy chassis, plus dust and moisture resistance.
"We are always listening to our customers, challenging the industry to bring new innovation to the market that goes far beyond their expectations." said Yann Salmon Legagneur, Director of Product Marketing, Digital Imaging, Sony Europe. "Alpha 1 breaks through all existing boundaries, setting a new bar for what creators can accomplish with a single camera. What excites us the most – more than the extensive product features – is Alpha 1's ability to capture that which has never been captured before. This camera unlocks a new world of creative possibilities, making the previously impossible now possible."
The Alpha 1 Full-frame Interchangeable-Lens Camera will be available in Europe in March 2021 for approximately £6,500.