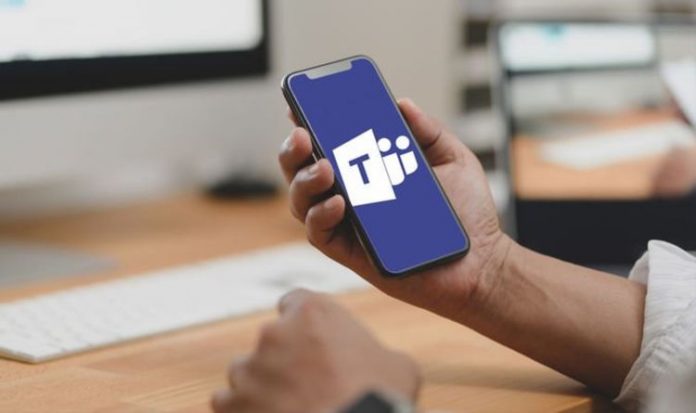 Microsoft Teams users can download a new update for the Android and iOS apps, which bring with it a number of new features. The new additions included in latest Microsoft Teams mobile app update differs between Android and iOS. For Android, there is one big new addition to Microsoft Teams – and that's the ability to be able to pick up a Teams call from any of your accounts, no matter which one you're signed into.
This feature is available in version 1416 of Microsoft Teams for Android. The release notes for the patch says: "Receive calls from any Teams account you're signed in to, regardless of which account you're active in".
While the iOS version of the Microsoft Teams app has got a tonne of other new features with version 2.3.0, according to OnMSFT.
The new Microsoft Teams iOS update now lets users control meeting options directly from the meeting details tab and also offers better search results for meeting.
READ MORE: All-new Windows 10X has a clever plan to put off thieves
Here are the full release notes for the new Teams iOS download…
• Control meeting options directly from the meeting details tab
• Better search results for meetings. Search phrases like "next meeting", "strategy meeting", etc.
• Mobile meeting attendees can join Breakout rooms
• Teams defaults to your device's theme setting
Microsoft aren't stopping there with this latest feature-packed update, and are planning on rolling out tonnes of other great features for both iOS and Android fans.
Earlier this month it was revealed the popular blurred background feature will at last be heading to Android.
This tool, which uses AI to blur everything around a user during a Teams meeting, is currently available in the iOS Teams app but not in the version available for Google's mobile OS.
It hasn't been revealed when this feature will be dropping, but hopefully Android users won't have to wait too much longer.
Elsewhere it was announced that later this year both the iOS and Android version of Teams will be getting a new feature called casting.
This feature is intended for quick fire meetings where things don't need to be too formal.
Describing the feature on the 365 Roadmap Microsoft said: "For quick ad-hoc sessions that don't necessarily require setting up a formal meeting, people can use Teams casting to wirelessly connect to a Teams Room running on Android, and display content from their mobile phone. Users can broadcast their screen and cast content stored on locally on their device or accessible via Office 365."