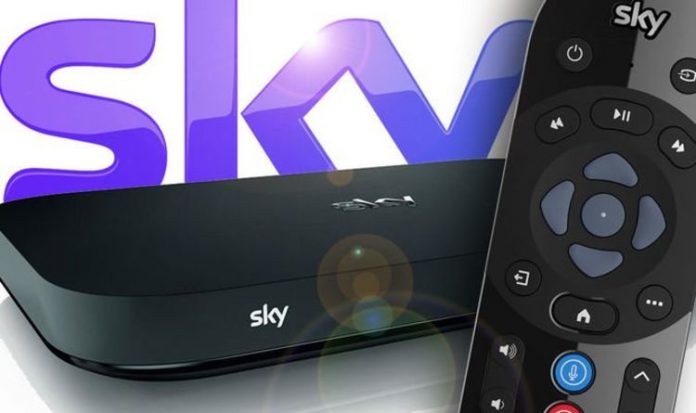 Sky customers can still take advantage of the firm's Black Friday sale with some deals offering a saving of over £1,000. Yes, you did read that correctly. The satellite TV company has a swathe of discounts available until tomorrow, November 30, with one bundle saving a whopping £53.50 per month off the usual price. With this Superfast Broadband & Big Bundle discount available over the 18-month contract there's a total saving of £1,035 to be made.
There's plenty of other offers available including £39.50 off the Sky's Big Bundle and £23.50 off the Sky TV, Netflix & Sky Sports package.
You can check out the full range of deals here with Sky confirming that its Black Friday sale will come to a close at midnight on Monday, November 30.
If you already have Sky then don't panic as you're also set for some treats over the coming week.
The firm recently announced another upgrade to its Sky Q box which is aimed at making it easier to find your favourite channels more quickly and help to stop the younger members of the household from accessing certain content.
READ MORE: Sky Q users can unlock a year's worth of free shows by saying two words into their remote
Other changes include some upgrades to Sky's remote control with personalised recommendations being added.
This allows users able to ask, "What should I watch" which will show TV and movies suited to them, or say "Show me great TV" to see the best of Sky and Netflix, or "Made for Laughter lovers" for comedy fans. Finally, there's good news if you have a 4K HDR-ready Sky Q box and HDR television as over 40 films and shows are launching in this format over the coming weeks.
Fianlly there's more news on High Dynamic Range (HDR). This stunning upgrade launched on Sky earlier this year but until now content has been limited but that's about to change with the satellite TV firm saying more content, movies and sporting events are getting the HDR treatment in the coming months.
In fact, a total of 40 shows and films will arrive in HDR during December so it's worth checking that your TV and Sky Q box are compatible.
Speaking about the update, Fraser Stirling, Group Chief Product Officer, Sky, said: "We're continuing to add new features to Sky Q and Sky Go, with updates almost every week, so your Sky TV experiences keep getting even better. You can watch more TV and movies in stunning HDR picture quality, get personal with voice search, enjoy more sporting action anywhere with Sky Go, and find more of what you love with our simple homepage, easy."
Sky says these new features will begin rolling out now and be available to all Sky Q customers by mid-December.