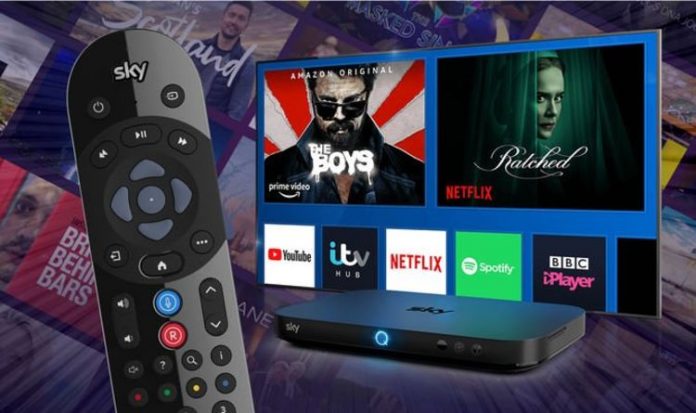 Sky has confirmed details of a new deal that sees hundreds of hours of boxsets from STV land on Sky Q boxes nationwide at no extra cost. STV and Sky signed an agreement last year, which saw Sky Q customers in Scotland enjoy content from the free-to-air channel, which is part of the ITV network, on-demand.
That partnership has since expired, however both companies have now agreed a new long-term agreement that means STV content will be available on Sky Q boxes across all four regions of the United Kingdom for the first time. As it stands, the partnership means Sky Q customers across the rest of the UK will now have access to hundreds of hours of STV box sets, with Sky promising that even more content from the Scottish broadcaster will be coming soon.
Sky Q customers curious to stream the new dramas, entertainment and documentary box sets available to them will find STV content in the Box Sets area of On Demand.
STV offers an ever-expanding range of quality titles, including great US dramas like The Bridge and Gracepoint, as well as Australian boxsets The Slap, Janet King and Devil's Dust, and Irish series Striking Out, alongside original productions from the Scottish free-to-air channel.
Local programming and archive material from the broadcaster's past will also be made available to Sky Q customers.
MORE LIKE THIS
Amazon Fire TV Stick owners can now stream Sky TV without a contract
STV Digital Managing Director, Richard Williams said: "This extension of our partnership with Sky, to include UK-wide devices and NOW TV, considerably broadens the availability of the STV content to millions of new homes. 2020 has been a year of significant growth for STV Player and we're delighted to now offer our impressive catalogue of content to viewers across all major platforms on a UK wide basis."
The partnership with Sky doesn't just impact those who pay for Sky Q each month. An STV player app will now be automatically installed on NOW TV set-top boxes too. For those who don't know, NOW TV offers a contract-free way to stream linear channels from Sky as well as access on-demand boxsets and movies. Content from Sky Q is divvied up into different Passes, which can be bought on a monthly basis – depending on what you're looking to watch at any one time. Sky Sports is also available in shorter 24-hour Passes, too.
Elaine Thornton, Director of Partner Channels at Sky, told Express.co.uk, "We're proud to extend our partnership with STV to offer Sky Q customers hundreds more hours of drama, international hits, local programming and news at no additional cost. STV's great content will be available alongside unique stories from Sky Originals and the expansive range of content provided by our partners, from the BBC to HBO, through to Amazon Prime Video and Netflix – and it's all in one place on Sky Q."
Those who are looking for something new to watch this weekend can find the new STV boxsets in the On Demand tab on their Sky Q box right now.