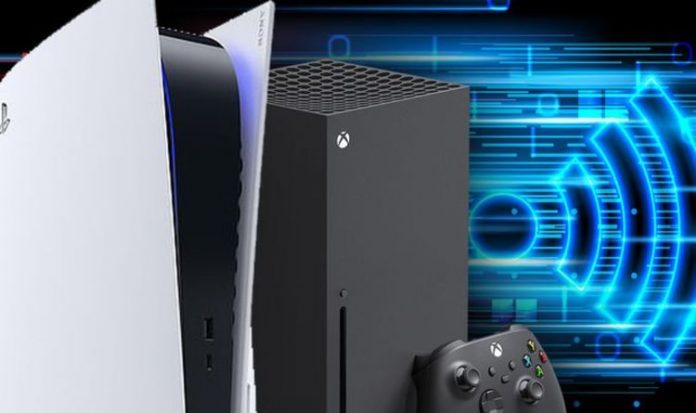 There's just a few days until the new PS5 and Xbox Series X will finally go on sale with these consoles promising more power, faster load times and improved graphics. Sony's PlayStation 5 will arrive in UK stores from November 19 with the Xbox Series X going on sale from November 10. It's clearly an exciting month ahead for gamers but some owners could face a major frustration that is out of Sony and Microsoft's control.
These next-gen consoles are capable of playing much more powerful games and it's likely that these titles will be much bigger to download. Both Sony and Microsoft are also selling new consoles that don't include a CD drive meaning whole games will need to be downloaded via the web.
Some early estimates suggest many titles will be over 50GB in size which could put a huge strain on homes with a poor web connection.
As an example, the UK average speed is currently around 60Mbps and, at that rate, it would take over two hours to download a new blockbuster game.
Many broadband suppliers, such as TalkTalk, offer cheap entry-level speeds and if you're unlucky enough to have a basic 11Mbps connection then expect to be waiting for over 10 hours before you can play any games on your new console.
READ MORE: PS5 vs Xbox Series X: Next-gen Xbox to outsell PlayStation 5 in 2020
Of course, if you are prepared to pay a premium and have access in your street you will find firms such as BT and Virgin offering 1Gbps downloads which would beam the same game to your console in around seven minutes.
Getting a good connection is clearly going to be vital for PS5 and Xbox Series X owners and, unsurprisingly, one supplier is jumping on the bandwagon with research suggesting gamers are set for a torrid time.
Zen internet says that 33 percent of gamers are spending nearly 40 hours a year waiting for weekly game updates to download.
And nearly four in 10 said poor internet performance is likely to affect their purchasing decisions for the new consoles
Speaking about the issues Richard Tang, Founder and Chairman of Zen said: "The next generation machines are set to revolutionise the gaming landscape, with gamers eagerly awaiting access to the latest graphics and games.
"It is no longer the case though that gamers can simply stick in a disk and play, with a majority of games coming just three-quarters built and the rest delivered via a software update.
"Gamers should not be waiting any longer than is necessary to get going, but too many players are having to due to slow or unreliable internet.
"This should be one of the most exciting times for gamers that we have seen in decades, but many face growing frustrations or even missing out due to poor internet performance.
"Providers must ensure they are delivering a service that meets an industry that is growing exponentially and is set to go to the next level with these new launches."