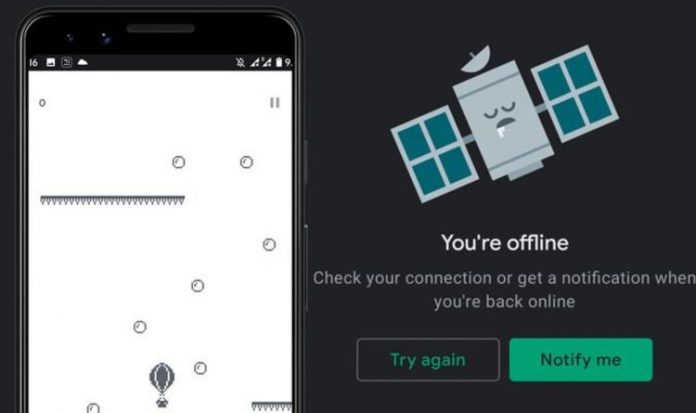 However, as we draw to the end of 2020 it appears the Easter Egg is being rolled out more widely.
The option to play this game appears when you're greeted with the 'You're offline' screen in the Google Play Store on Android.
Below the 'check your connection or get a notification when you're back online' message you should see 'Play while you wait', along with an option to launch Hot Air Balloon.
This isn't the first time that Google has added a little mini-game to keep people occupied when they're hit with internet troubles.
Back in 2014, a pixelated dinosaur game was added to Google Chrome which is playable when a device doesn't have internet access.
In the game players move a dinosaur through a desert – hoping over cactus and later on other dinosaurs.