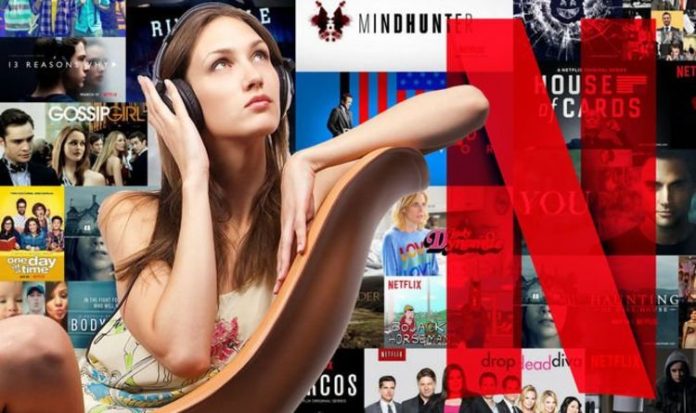 The latest version of the Netflix app on Android hints at an entirely new way to binge the latest must-watch boxsets and movies. According to code buried within the latest iteration of the app, Netflix is looking into adding a new "listen-only" mode that lets you stream the audio from shows and movies while on-the-move.
The new feature was unearthed by the team at XDA Developers in the code for the 7.79.1 update for the Android app. Until now, Netflix subscribers need to stream the video to hear the audio from their favourite show or film.
It may seem like a surprise addition to the service, but we can think of a few practical uses for the future. The feature would help bolster Netflix's accessibility settings and would mean those with visual impairments would be able to cut back on data use so their mobile plan is only being used for 4G data for audio, instead of audio and video.
The yet-to-be rolled out feature could also help people looking to multi-task who want to digest a programme or documentary like they would do when listening to a podcast series.
READ MORE: Amazon Prime Video users treated to this very useful Netflix feature
So, if you want to stream one of Netflix's trademark true crime boxsets – but can't afford to stare at a screen as you have a tonne of housework to do – then you can just listen in to the action on your headphones while you go about your business, before collapsing on the sofa to finish the episode with full video at the end of the day.
As with all in-development features, it remains to be seen whether this latest Netflix addition ever sees the light of day or not. But it's certainly an interesting feature that could have major benefits to certain Netflix users.
This isn't the first time that Netflix has launched a new feature to cater to different ways of watching its shows – especially for those who are short on time. Earlier this year, the streaming service rolled out the ability to vary the speed at which you watch a show or movie.
The functionality allowed Netflix users to watch something at up to 1.5x speeds, helping you to get through a show a bit quicker if you'd want to.
In other Netflix news, earlier this month Express.co.uk reported on how Netflix was making up for dropping their previous 30 day free trials for new subscribers. The 30-day free trial was scrapped at the end of last year, but for those who are new to Netflix the streaming service has found another way to entice them to start a membership.
The US firm is now letting newbies test out individual shows and movies before signing-up to a subscription plan, which range from £5.99 to £11.99 a month – not giving them complete access to its entire catalogue filled to the brim with must-watch shows, documentaries and movies.
Netflix is now allowing people without an account to watch some of its show and movies, including hit 80s nostalgia trip Stranger Things, the Sandra Bullock-fronted horror film Bird Box and Emmy Award-nominated drama series When They See Us from 13th and Selma filmmaker Ava DuVernay.
For the shows, Netflix is currently only providing the first episode – after that, you'll need to have to get a subscription plan to keep watching if you're hooked. However, the feature-length films are available in their entirety without any adverts or interruptions.
You'll be able to watch on a laptop, desktop computer, tablet or smartphone simply by heading to netflix.com/gb/watch-free.