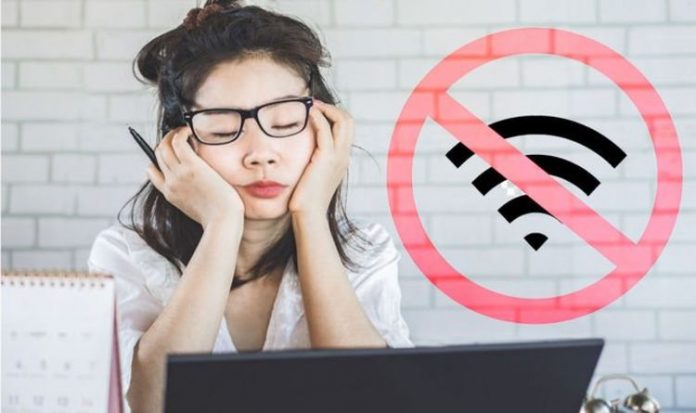 Microsoft Teams has just enjoyed another major update packed with new features for the work communicate and collaboration tool, which has seen a surge in popularity following the pandemic which has forced millions to work from home indefinitely. In a blog post about the update, Microsoft announced a truckload of new features set to be available this month. And one of the most eye-catching new additions is an offline experience for Microsoft Teams.
As the name suggests, the offline tool is designed to help Teams users work even when their internet connection goes down. Teams users will now be able to queue up messages to be sent when their Wi-Fi starts working again.
So, if you're in the middle of sending feedback to a colleague, you won't have to interrupt your train of thought, but can list all of the changes you'd like made – even without an internet connection. As soon as your Wi-Fi kicks in again, these will be sent in the order you'd scheduled them.
It should also mean you don't forget to send anything in the stress and confusion of a Wi-Fi router going down in your home (always a tough situation if you've got a few people working and studying from home on the same connection).
READ MORE: Microsoft Teams new feature will make organising your workday easier
The other big addition to Microsoft Teams with its latest update is the new Approvals hub. The Approvals app in Microsoft Teams lets user request, view and manage Approvals all in one handy, easy-to-access place.
Approvers can sign off on a request in a Microsoft Teams chat, so the people making a request are given a speedy response. A wide range of Approvals requests can be given, such as asking a co-worker to give a customer a discount, asking for an expenses report or making a request for some time off.
Another new helpful tool that Microsoft Teams users can take advantage of this month is the shared calendar functionality. This lets Teams users create and share a calendar for a specific channel. Whenever a new channel meeting is created Teams will create a new post in the activity feed. If users in that channel have notifications turned off then they will have to visit the channel's calendar to see the event information.
Channel events can also be added to a user's personal calendar and this feature is available to all members within the channel. Elsewhere, Microsoft Teams is also adding new meeting chat moderation settings.
Organisers and teachers can now choose from three different settings to create safe environments for users. Chats can be 'disabled' entirely if admins want to prevent people from using a chat entirely.
Or, they can set a chat for 'only during the meeting' if they want to limit conversations. The default chat will simply be 'enabled', which allows for meeting attendees to chat in it at any time.
And finally, Microsoft Teams is also this month letting admins create org-wide teams that have up to 10,000 members in it. That's a lot of people