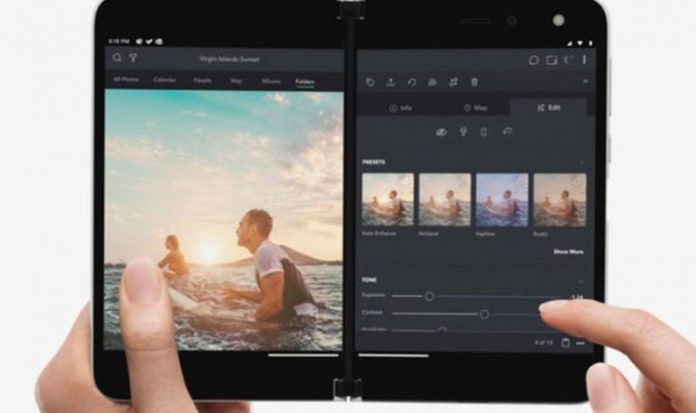 On paper, all those specs and clever design certainly sounds appealing but there appears to be some issues with the Surface Duo.
Unlike Samsung's Galaxy Fold, the Surface Duo has a chunky hinge which separates the two screens and there's also no display on the front which means you have to open it to check your email or respond to messages.
It's also hasn't got any access to the latest 5G data speeds and the processor isn't the latest and greatest brains from Qualcomm – in fact, it's powered by the Snapdragon 855 which launched back In 2018.
It's also pretty expensive with anyone wanting to own one needing £1,349 in their bank account.