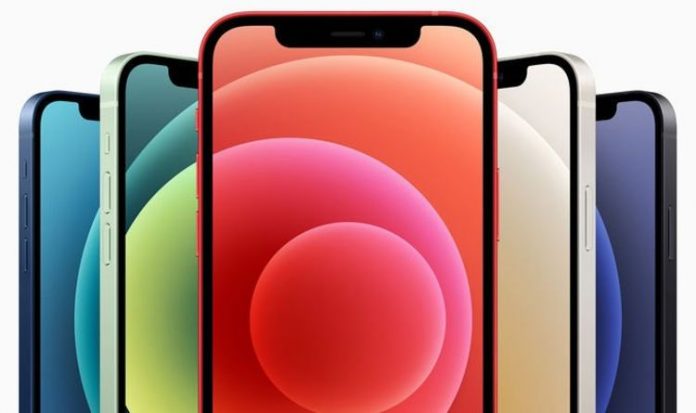 Today is the day Apple fans have been waiting for all year. From this morning, the iPhone 12 and iPhone 12 Pro will finally be available to buy in the UK and countries across the globe. However, with the ongoing public health crisis wreaking havoc, there's unlikely to be the usual crowds of keen Apple fans queueing outside Apple Stores.
But despite the restrictions, Apple is still trying to make buying an iPhone 12 or iPhone 12 Pro today as simple as previous years.
Perhaps the easiest way to take delivery of the iPhone 12 is to order online. Apple will then ship your new smartphone to your door, so you won't need to leave the house. Apple implemented contact-free delivery earlier this summer, so there shouldn't be any contact with a delivery driver when the iPhone arrives.
It's worth noting that there's now a delay of around two weeks between ordering online and the shipping date. Right now, if you order online you can expect the iPhone 12 and iPhone 12 Pro to arrive on your doorstep sometime in mid-November.
Another way to buy is to order online but request to pick-up the iPhone model in-person at your local Apple Store. This will ensure the smartphone is ready and waiting when you head into your local shopping centre.
Apple is also trialling a new Express pop-up concept with extra retail space being added by the firm purely aimed at making it faster for those picking up devices. A limited number of iPhone accessories will also be available in these temporary shops but don't expect an expansive range of products to be on show anytime soon.
Pickup is currently available in a number of stores, but this can change throughout the day depending on stock so it's worth checking back regularly to see what options are available.
You can, of course, take your chances and head straight to your local Apple Store without going online first but, due to strict Covid rules, Apple is only allowing a limited number of people into its shops so be prepared for a wait. There's also no guarantee that the iPhone you want will be in stock so ordering online appears to be the safest way of getting these devices in your pocket.
Along with these ways of taking delivery of the iPhone, there's also a number of ways of making it more affordable to own.
The US firm is continuing to offer its trade-in plans where you can get up to £620 off the price of a new iPhone by handing over your current model.
Then there's the option to pay for the device over two years via interest free credit with the iPhone 12 starting from £33.29 per month and the iPhone 12 Pro costing from £41.62 per month. This is SIM-free so you'll need to buy data, calls and texts from your network separately.
One final thing to note is that more devices from Apple are coming soon which include the iPhone 12 Mini and iPhone 12 Pro Max. These phones will arrive in stores from November 6.
If you want to know more about the iPhone 12 and iPhone 12 Pro you can read our full review below.
• iPhone 12 REVIEW
• iPhone 12 Pro REVIEW
However, as a quick summary, both of these devices include a pin-sharp 6.1-inch Super Retina OLED screen, A14 Bionic processor, good battery life and access to 5G data speeds. There's also updated rear cameras and a more angular design which gets rid of the softer curves found on the iPhone 11.