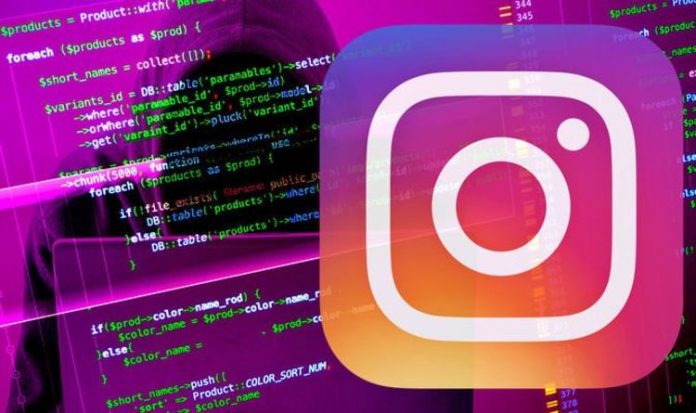 As we approach the new year, Instagram users have started to share their Top 9 of 2020 – a grid of nine images to highlight the most popular posts from the last 12 months. This trend has exploded in popularity in recent years and this year is no different. Millions of people have embraced the Instagram Top 9 tradition, with celebrities like Ariana Grande, Kim Kardashian, and Justin Bieber sharing their Top 9 already.
However, if you're looking to create an Instagram Top 9 for the last year, you need to be certain that you're using a legitimate application, either online as a web app, or from the Apple App Store, or Google Play Store.
BetaLabs are the creators of the Top Nine service, which since 2016 has helped Instagram users find out their best nine snaps for the year and was used by the majority of the A-listers mentioned above. However, if you're looking to create an Instagram Top 9 snap for 2020 then things are slightly different this year. That's because, besides running their regular topnine.co website and accompanying Google Play Store and Apple App Store apps, BetaLabs has also launched a new tool called CreatorKit.
CreatorKit offers a range of handy tools for creators, as well as being capable of creating an Instagram Top 9 collage. And BetaLabs has said one of the reasons that CreatorKit was created was due to the "dozens" of Top Nine clones that emerge across app stores every year.
READ MORE: Instagram Top 9: How to get a best nine collage of most popular snaps
In a post online warning Instagram users about this threat, BetaLabs said: "We receive messages from people saying that after they used our app their Instagram account username has been 'hacked', deleted, or modified. In fact, they were unknowingly using a fake tool thinking it's our Top Nine tool. That's one of the reasons why we chose to make it under the CreatorKit platform, on CreatorKit.com/TopNine."
With legitimate Instagram Top 9 services from BetaLabs you just need to enter your handle to get a best nine collage if your account is public. However, in certain cases – such as when an account is private – an Instagram user may be prompted to sign in.
If you're using the official Top Nine or CreatorKit apps or websites then you have no need to worry as these services are secure. However, if you've mistakenly downloaded a fake best nine or top nine app, it could lead to the security of your Instagram account being compromised. Needless to say, that's not something you want to happen.
DON'T MISS: How bad is your music taste? New app for Spotify will let you know
BetaLabs said one of the telltale signs of a scam app is one that asks you to sign into Instagram, but you can't see a web address bar or a fake one is displayed. The Top Nine makers said: "Some of the apps don't let you see whether you're signing in to https://instagram.com or some other fake page that looks exactly like Instagram's login page. This is called a phishing attack.
"To ensure you're signing in securely, make sure you look at the web browser's address bar. If you can't see the address bar, then it's better not to risk it using this app."
BetaLabs also said they've seen a trend that fake best nine apps claim to offer personality tests which "pose a risk to data privacy and security".
The CreatorKit makers also said that a legitimate app will not ask people for permission to access their camera toll to generate a top nine collage.
Advising people on how to be sure they've downloaded the correct app, they also added: "Top Nine is now part of the CreatorKit platform, so just download the only app on the App Store provided by the developer with name 'CreatorKit'."
If you want to make sure you're using a legitimate Top Nine service then make sure you head to either topnine.co or creatorkit.com/top-nine-best-of-2020.