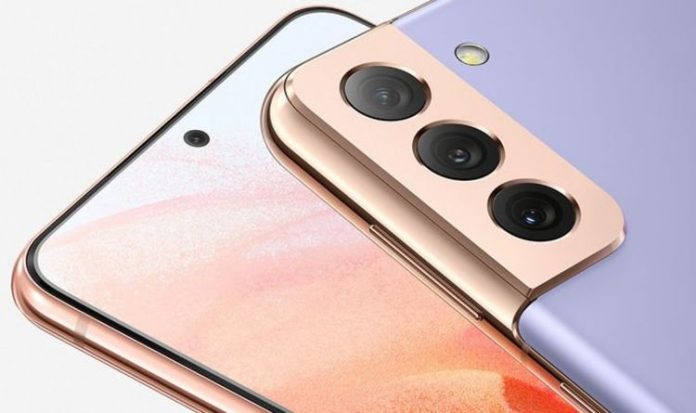 Samsung has finally lifted the lid on its new Galaxy S21 smartphone this afternoon and despite the device receiving some pretty substantial upgrades, fans now face one huge disappointment. Rumours had been rife for months that the Korean technology firm was planning to ditch the charging plug and bundled AKG-branded headphones from the box of the Galaxy S21. And now we know that really is true with Samsung confirming that its lastest flagship won't come with a power brick or wired music makers.
In a message sent to Express.co.uk, Samsung confirmed, "Samsung is working on the global transition of the removal of the charger plug and earphones from Galaxy smartphones, starting with Galaxy S21. Galaxy S21 and other Galaxy smartphones will still include a cable in the packaging to attach the smartphone to the consumer's existing charger plug."
Of course, Samsung isn't the only firm making this decision with Apple removing the plug from its iPhone 12 last year.
The US firm said it had made the decision as most customers already had a number of these plugs stuffed in drawers throughout their homes, with the firm hoping to stop contributing more toxic landfill to our planet.
By dropping the charger from the packaging it has enabled Apple to make the box smaller, which cuts down on shipping as you can fit more phones in a single cargo container. That said, if you're having to ship containers of individually packaged headphones and £20 charging plugs across the planet to the same customers, the impact on the planet could be negotiable.
READ MORE: Samsung just fixed the biggest issue with your 4K TVs remote control
Unlike Apple, Samsung uses the industry-standard USB-C plug to charge its smartphones. As such, the decision to ditch the plug from the box is likely to have less of an impact on customers as they will be able to use a number of other chargers and plugs from around the home – including those shipped with recent Google Nest smart speakers, Nintendo Switch, GoPro cameras, laptops, and more.
However, Samsung could find this decision harder to sell to customers if other Android manufacturers don't follow suit and continue to offer charging plugs and headphones at no extra cost in the box.
Numerous smartphone makers now boast about how much better their chargers are with each new device coming with faster and faster ways to refill the phone. Oppo recently revealed its next generation of plugs which are capable of superfast refills and OnePlus has long offered its Warp Charger which comes bundled with the phone.
It now seems if you want to boost the battery of the S21 at the fastest possible speeds you will need to take a trip to a Samsung store to buy a separate charger.
Luckily, those pre-ordering an S21 or S21 Ultra will be treated to a new pair of wireless earbuds as part of an early-bird promotion.
S21 owners get last year's Galaxy Buds Live for free whilst Ultra buyers will be treated to the new Buds Pro which include improved Active Noise Cancellation.