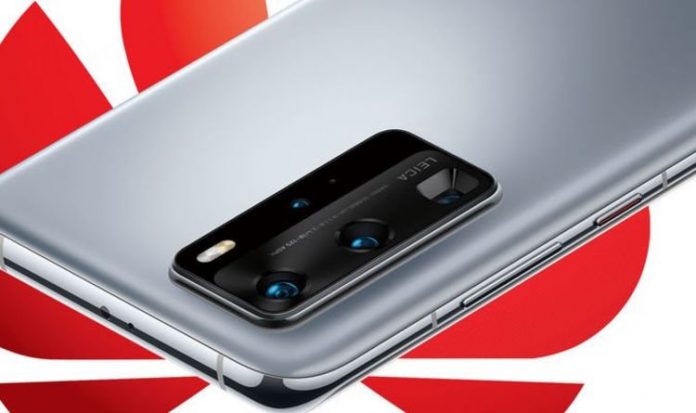 Towards the end of last year, Huawei announced they were selling Honor, who had been part of the Huawei family since 2013. Huawei said this sale had been sanctioned due to the "tremendous pressure" the budget smartphone brand had been under to source "technical elements". And following on from this high-profile sale, reports have emerged that Huawei is planning on selling off their two most famous smartphone ranges.
According to Reuters, Huawei is in "early stage talks" to sell the Mate and P series brands.
The news agency claimed this could lead to Huawei exiting the high-end smartphone making business entirely.
It's been claimed talks have been going on for months about the potential sale between Huawei and a government-backed consortium.
One of two alleged insiders claimed Huawei began exploring the possibility of selling off their Mate and P series ranges back in September.
READ MORE: Some Huawei fans will be blocked from messaging friends on Android
The sources were not privy to any internal valuation that has been placed on the two premium smartphone brands.
But between Q3 2019 and Q3 2020 shipments of Mate and P Series phones were worth almost $40billion.
Alleged insiders said Huawei has not made a final decision about the sale, and talks could conclude without a deal being reached.
Insiders also said that the rumoured talks are a sign Huawei is not hopeful the new Biden administration will change course on the heavy sanctions the previous Trump administration had enforced.
Meanwhile, a Huawei spokesperson has hit back at the rumours saying they are "unsubstantiated" and Huawei has "no such plan".
The spokesperson said: "Huawei has learned there are unsubstantiated rumours circulating regarding the possible sale of our flagship smartphone brands.
"There is no merit to these rumours whatsoever. Huawei has no such plan."
The rumours of a potential Mate and P series sale come as Huawei is putting the finishing touches on their new Android rival, HarmonyOS, and also readying their next flagship phone.
HarmonyOS was first announced in the summer of 2019 after the US placed Huawei on its Entity List blacklist, which prevented crucial apps appearing on Huawei phones straight out of the box.
And now the release date for the new mobile OS is almost here, with beta testing for the smartphone version beginning last December.
Huawei has set lofty targets for HarmonyOS, aiming to have the software running on up to 400million devices in its first year.
This figure isn't solely made up by smartphones as HarmonyOS can run on a range of devices such as wearables.
It's rumoured that the first Huawei phone to come pre-loaded with HarmonyOS is the next entry in the P range, the P50.
Last year the P40 Pro was revealed in March, so if Huawei sticks to this schedule in 2021 we could see the P50 Pro unveiled in a few months time.