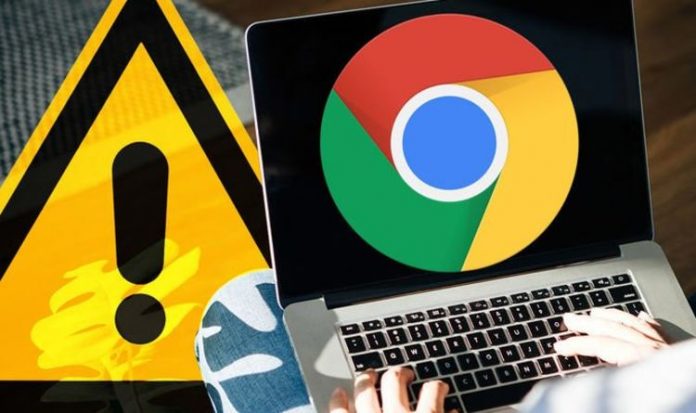 If you use the hugely popular Chrome browser to surf the web and read your emails every day then it's worth checking that your software is fully up to date with the latest release from Google. The US technology firm has just begun rolling out a very important security patch which addresses a total of five serious security vulnerabilities including one that was able to exploit a zero-day bug.
In a post on its blog page, Google confirmed, "We are aware of reports that an exploit for CVE-2020-15999 exists in the wild."
This "zero-day" term is used when a newly discovered software vulnerability is found and, with it actually being used in the wild, it's good to see Google reacting so quickly to fix it.
"We would also like to thank all security researchers that worked with us during the development cycle to prevent security bugs from ever reaching the stable channel," the US firm added.
To make sure your browser is fully dated simply launch the browser then click on the Chrome in the menu bar.
READ MORE: Your Chrome browser is getting a whole lot faster thanks to new Google update
The tap About Chrome and check you have Version 86.0.4240.111 installed.
News of this Chrome update comes as Google faces another challenge with the rival Firefox browser releasing a major update to its software.
The new upgrade, which was announced by Mozilla yesterday, includes a swathe of features and speed improvements such as web pages that use flexbox-based layouts loading 20 percent faster than before.
Restarting a session is also quicker with the team at Mozilla boasting that things can be up and running 17 percent faster than before.
If you use Windows then there's a further 10 percent boost to its speed.
Credit card autofill is now more accessible via card type, and the card number in the card editor is now available to screen readers.
These updates will be welcomed by users of Firefox although the browser still has a long way to go before it will catch up with Chrome.
Google Chrome continues to be the world's most popular browser, with latest stats giving the software a jaw-dropping 69.19 per cent slice of the marketplace.
Firefox comes in second place with a 7.6 share with this browser closely followed by Microsoft's Edge with a 7.48 percent share.