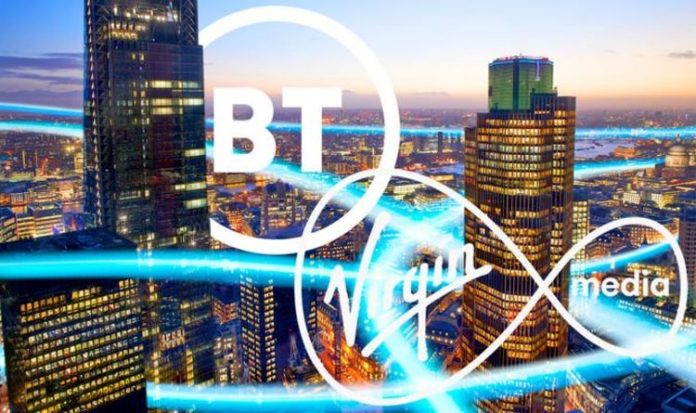 If you're looking for the ultimate home broadband speeds, you can't do much better than 1Gbps in the UK right now (although that could change very, very soon). However, these blink-and-you'll-miss-it download speeds aren't available nationwide at the moment and command some of the priciest monthly broadband prices around. Thankfully, full-fibre provider Hyperoptic is working to change one of those issues.
The company has dropped the price of its speediest 1Gbps broadband speed down to £40 a month. For comparison, BT usually charges £59.99 a month for its slightly-slower 900Mbps, Virgin's Gig1 costs £62 per month and rival firm CommunityFibre offers its 1,000Mbps gigabit connection for £49 a month.
That makes Hyperoptic considerably cheaper if you sign-up to a 12-month contract right now.
After that, your monthly bill will revert to its usual £60 a month price, so you'll need to keep those fingers crossed that another deal crops up between now and then, or switch to another provider. Hyperoptic says it will be offering the current £40 a month pricing unit December 2, 2020. So, don't expect to see any further drops on the gigabit connection during the Black Friday sales this year – this is as good as it's going to get from the broadband firm. To take advantage of the price drop, you'll need to use the code BF20 at checkout.
As you'd expect from a full-fibre connection, customers can choose from either a "broadband and phone" bundle (which uses the fibre connection to make and receive calls, instead of a phone line) or a "broadband-only" (standalone) service on a 12-month minimum contract term. You can also get a "no contract" option (broadband-only), which means you can leave within a month – perfect if you're renting somewhere short-term, however, this tends to cost a few pounds extra per month.
Hyperoptic also charges a one-off connection fee of £29 when signing-up to its services for the first time. This covers your new Wi-Fi kit as well as the postage and packaging to get it out to you.
READ MORE LIKE THIS
Virgin Media teams up with Google to offer a VERY smart upgrade
As you'd expect, bandwidth is unlimited. So, whether you're constantly streaming Netflix shows, downloading ginormous PlayStation 5 games, or making and receiving video calls for work throughout the day – you don't need to worry about any extra charges for your internet usage at the end of the month. Hyperoptic also throws in unlimited usage, 24/7 support, a wireless router and a dynamic IP address. if you want a static IP address, it charges an additional £5 a month.
For comparison, the average UK broadband speed is currently 64Mbps. That shows what a leap the jump to 1,000Mbps really is.
Hyperoptic already covers some 400,000 households across the UK, which is pretty small compared to the likes of Sky, BT and Virgin Media. However, the company has some pretty big ambitions. As part of the UK Government's pledge to see 15 million premises connected to full-fibre by 2025, Hyperoptic has promised to expand to 5 million homes by the end of 2024 alone.
If you're unable to take advantage of Hyperoptic's sale at the moment, BT is offering its own full-fibre deals. The company is offering a "HomeBuyer's Offer" to those moving to a new house, which slashes the price of its broadband package in half for the first three months.
Coupled with a discount to its regular prices at the moment, you can bag a 900Mbps connection for £27.49 for the first three months of moving into your new home. Granted, the price jumps back to £54.99 (down from the usual £59.99) for the remaining 21-months of your two-year minimum contract, but it's still a nice saving.
Gigabit connections aren't strictly necessary at the moment, although they're useful to have. However, the appeal is the future-proofing they provide to busy households. Whether you're downloading movies, collaborating on hefty documents online, uploading video files to cloud storage, downloading updates for next-generation video games, or just have dozens of smart lightbulbs and Alexa-compatible gadgets in every room – gigabit connections will ensure that everyone is able to make video calls, stream videos, and more without a hint of a stutter.
And as more taxing activities, like Virtual Reality (VR) and 8K video streams, become more commonplace in the coming months and years, these speeds will go from a nice luxury to have – to downright necessary to get anything done.