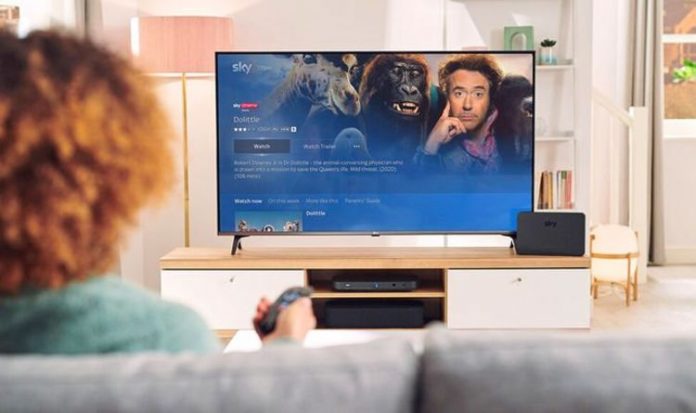 Sky has announced details of an exclusive deal signed with Entertainment One that promises to bring hundreds of blockbusters to your Sky Q box. Not only that, the new deal also ensures that Sky Q viewers will be among the first to watch still-in-development films from Entertainment One, also known as eOne, from the comport of their own sofa starting next year.
Even if you're not familiar with the eOne brand, chances are you've seen one of their films. The entertainment studio, which is owned by toy behemoth Hasbro (the firm responsible for Action Man, My Little Pony, Transformers, and everyone's favourite interminable Christmas staple – Monopoly) is behind the likes of Dallas Buyers Club, Looper, Young Victoria, as well as the immensely successful Divergent and Twilight franchises.
The long-term deal signed by eOne and Sky means some 200 titles from the film company will be added overnight to Sky Cinema customers. Not only that, but a number of new releases will also be available exclusively to Sky Cinema customers including the upcoming highly anticipated holiday rom-com Happiest Season starring Kristen Stewart, Mackenzie Davis, Alison Brie, and Aubrey Plaza, which had to forgo a UK theatrical release because of, well, you know. As you'd expect, the deal includes access for NOW TV customers too.
So, if you regularly buy a contract-free Sky Cinema Pass from NOW TV, then you'll be able to stream all of the 200 titles from eOne, including Stan & Ollie, The Girl On The Train, The BFG, 1917, The Kings Speech, 12 Years a Slave, Spotlight, Green Book and more, as well as the new releases.
Starting next summer, Sky will have the exclusive paid-TV rights to broadcast a number of eOne feature films. So, if you've spotted a number of titles on eOne's upcoming slate that have caught your eye… you'll want to make sure you have a Sky Cinema subscription or a valid NOW TV pass next summer to watch them at-home before anyone else.
MORE LIKE THIS
You don't need a Sky Q or Roku TV to stream FREE movies and TV anymore
These exclusive at-home broadcasts will include the likes of animated kids' title Two by Two: Overboard! which rocketed to the top of the UK box office when it launched in October at the Box Office.
Stephen van Rooyen, Sky's EVP & CEO in the UK and Europe, commented on the announcement by saying: "We're incredibly excited to partner with eOne and bring their award-winning world-class content to our audiences. Sky Q makes it easy for customers to access the content they love, all in one place, and this new deal will expand the impressive range of films already available.
"This year alone we've struck agreements with Disney, Discovery, Sony and DreamWorks Animation to increase the variety of content available on Sky Q, and recently we've brought lifestyle and entertainment apps like Fiit and Roxi onto the platform. Throw in our comprehensive sports offering and our popular Sky Originals and there's something for everyone on Sky Q. Our deal with eOne is just another example of us listening to customers and bringing them more of what they want."
Stuart Baxter, President of International Distribution for eOne, added: "We're delighted to be expanding our relationship with Sky on this ground-breaking deal, especially during these challenging times. A partnership of this scale marks one of the biggest strategic deals we've done this year. We're confident they will be a brilliant marketing partner for our content, working with us through the entire lifecycle."
Sky Q is fast-becoming a truly one-stop-shop for must-watch content. Between its exclusive grip on HBO imports, including Game Of Thrones, Last Week Tonight With John Oliver, Succession, and Little Big Lies, original shows, and sports coverage, the satellite broadcaster has raced to add support for streaming services, like Netflix and Disney+, which both include some of the most talked-about shows and documentaries of recent years.
But with Virgin Media recently launching its answer to Sky Q, which tops the offering from Sky in a number of small ways (like higher quality streaming on smaller boxes – handy if you happen to have a 4K TV in the snug, or bedroom), as well as support for Amazon Prime Video, which has its own exclusive hold on football broadcast rights, tennis, as well as a slew of original shows, like The Grand Tour (from Top Gear creators Jeremy Clarkson, Richard Hammond, and James May), The Boys, and Little Fires Everywhere, to name a few …competition has never been fiercer.