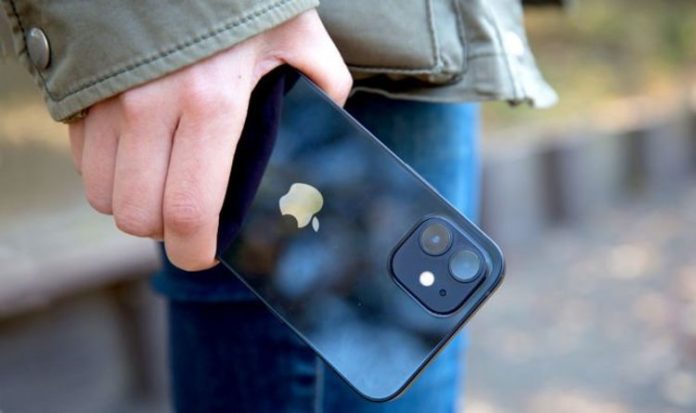 "Officers would like to speak to anyone who may have seen a number of vehicles on the slip road at junction 18 between the stated times, which may have looked out of place, or who may have dashcam footage of this area," Northamptonshire police force said in a statement about the incident. "They would also like to speak to anyone who may have been offered any Apple products for sale in unusual circumstances, or who knows of anyone who is selling such items at low-cost prices."
The brazen theft could leave Apple fans hoping to buy a second-hand or refurbished iPhone in the coming weeks nervous that they could be funding the thieves. Fortunately, there is a simple way to check whether the smartphone you're looking to buy from an online auction site, or second-hand marketplace is stolen or not.
Frustratingly, Apple used to make the process much simpler – providing everyone with a one-stop-shop to check whether the theft-deterrent Activation Lock feature had been enabled for any particular iPhone. However, the Californian company has taken the webpage (and removed almost all mention from its support documentation) without explanation, although it's widely believed to be a precautionary measure meant to prevent hacks that relied on the IMEI to decipher the hardcoded serial number to re-activate the iPhone.
MORE LIKE THIS
iPhone 12 Pro Max review: An iPhone truly worthy of its 'Pro' name
Thankfully, as noted by popular Apple-centric blog iDownloadBlog, there is a way to check whether the Activation Lock has been enabled on a second-hand device. Activation Lock is a feature available to every iPhone owners with the Find My app on iOS. The feature is activated whenever the previous owner marks the handset as stolen or lost.
First up, to check whether the iPhone you're looking to buy second-hand has been reported as lost or stolen, head to the Apple Support website in your web browser. Select iPhone from the list of Apple devices. Next up, you'll need to select a search category related to the device hardware – not the software. So, anything like Battery or Repairs and Physical Damage on the Apple Support site will work for these purposes.
Next up, you'll need to pick a specific problem, something like Buttons Not Working will be fine. And then, on the following page, select the Send In For Repair option.
Apple Support will then ask you to enter the serial number for the device, IMEI or MEID number in order to check the Activation Lock status – to determine whether the teams at Apple will be able to access the smartphone and sort the repair. If the previous owner has used Find My iPhone or Activation Lock on the device, you should see a message stating: "Sorry, but we can't create a repair while Find my iPhone is active".
To try this method you'll need to get the serial number for the device, IMEI or MEID number from the seller, which not all of them will be willing to provide so readily. The best option, as always, is to order from a well-respected seller or store with a good reputation when it comes to selling second-hand gadgets and, even better, a returns policy if you're unhappy with your purchase.