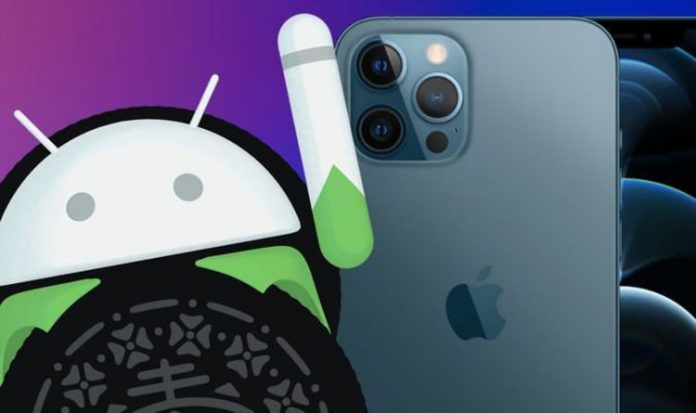 Android is one of the most used pieces of software in the world, and is the market leader when it comes to mobile OS usage. The Google made operating system is used by over two billion devices worldwide, with latest stats from statcounter giving Android a 71.18 percent slice of mobile OS marketplace – compared to iOS's 28.19 percent. But while Android is the leader when it comes to usage, it's fair to say Android smartphone makers invariably look to Apple for inspiration when it comes to design choices.
There have been numerous instances of Android vendors copying features introduced on the iPhone first – such as dropping the 3.5mm headphone jack and the now ubiquitous notch.
And it looks like this trend is going to continue next year, with flagship Android devices in 2021 expected to be copying a major iPhone 12 Pro feature.
One of the big ways the top tier iPhone 12 Pro and iPhone 12 Pro Max handsets distinguish itself from other devices in the iPhone 12 range is with its Time-of-Flight LiDAR sensor.
The main selling point of this type of tech, besides NASA using it for its next Mars landing, is that it offers improved AR experiences and better autofocus.
READ MORE: These popular Android apps let hackers copy your passwords and more
As Apple explains on their website: "NASA is using LiDAR technology for its next Mars landing. iPhone 12 Pro uses a LiDAR scanner to measure how long it takes light to reflect back from objects. So it can create a depth map of whatever space you're in. Because it's ultra-fast and accurate, AR apps can now transform a room into a realistic rainforest or show you how a new trainer will fit."
And now, according to a report from DigiTimes, Apple's Android rivals are also expected to utilise this 3D depth sensing tech on their flagships in 2021.
DigiTimes said Android vendors are expected to switch from the indirect Time of Flight (iToF) sensors which they currently use, to direct Time of Flight (dToF) sensors seen on the iPhone 12 Pro, Pro Max and 2020 iPad.
They said: "Apple's adopting LiDAR based on dToF (direct time of flight) for iPhone 12 Pro, iPhone 12 Pro Max and iPad (2020) is expected to prompt Android smartphone vendors to follow suit, likely to replace indirect ToF (iToF) to become the mainstream 3D depth-sensing technology in 2021.
"While major Android phone vendors have integrated less expensive iToF technology with rear cameras, applications have been limited without significantly enhancing user experience. Since dToF can offer significant AR effects, phone vendors are expected to adopt it in place of iToF for their flagship smartphones beginning 2021, Digitimes Research believes."
While iToF boasts higher resolution for 3D death sensor and costs less, it consumes more power than the dToF tech that Apple uses.
The tech used by Apple, while costing more, offers lower power consumption, is more resistant to ambient light interference, is able to deal with more complication scenarios and provides better accuracy.
Underlining the difference between the two types of tech, according to a report by iMore the LiDAR sensor used by Apple offers double the range of the sensor used in Samsung's Galaxy S20+ and S20 Ultra handsets.