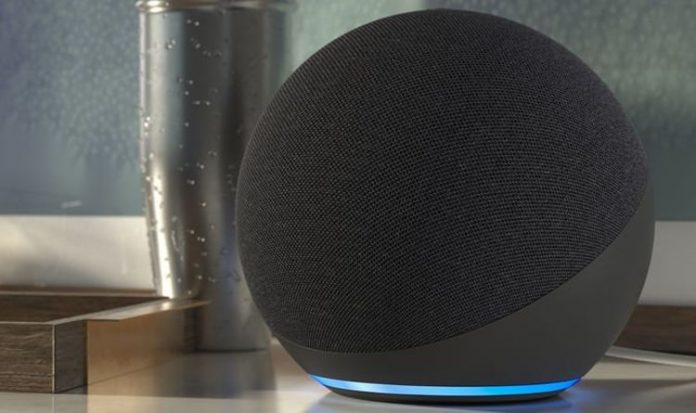 Amazon's Echo is already pretty smart, enabling users to switch on the lights, ramp up the heating, and boom out their favourite playlists with a few words to the smart speaker. But now things are about to get even smarter with Amazon rolling out an upgrade to a feature it calls "hunches".
"Hunches" is designed to let your Amazon Echo learn your habits and anticipate what you're going to do – before you even open your mouth to start the "Alexa…" voice command. Alexa will gradually learn your routine over time, before asking whether it has anticipated your next move correctly.
So, the AI-powered assistant could "hunch" that you want the heating turned down around the time you head to bed, or the lights need to be switched on after the Amazon Echo's alarm feature wakes you up.
Until now, Alexa would need permission before doing anything, but that's about to change with the chatty assistant now taking matters into her own hands and performing these "hunches" without checking first.
This new update ends needing to speak to Alexa and it should also mean you never leave the lights on and the heating blaring away all night by mistake. As Amazon explains on its support page, "Set Alexa to Take Action on Hunches. If you've left a smart device on, Alexa can automatically turn it off for you."
HOW TO SET UP HUNCHES
• Open the Alexa app.
• Open More and select Settings.
• Scroll down and select Hunches.
• Select Set up automatic actions.
• Select the hunches you want Alexa to act on. For example, have Alexa turn off the lights when you're asleep, or adjust the thermostat when you're away.
For this function to work correctly, you'll need to have a home packed with compatible smart appliances and gadgets, like Philips Hue lightbulbs or Hive thermostats, but it could be pretty useful for anyone who is a bit forgetful. It's been another busy month for the Echo with owners also recently treated to another update that reveals surprising facts via the all-new Guinness World Records Skill.
Once the Skill is enabled, all Echo owners have to do is ask, "Alexa, what is the record of the day?" to hear one of hundreds of remarkable feats from the global authority on record-breaking achievements.
"We're thrilled that Alexa can now share information from the exciting world of Guinness World Records and tell customers fun facts each day. As shown by these world-record breakers, there are amazing feats for customers to discover," said Dennis Stansbury, Alexa UK & Ireland Country Manager.