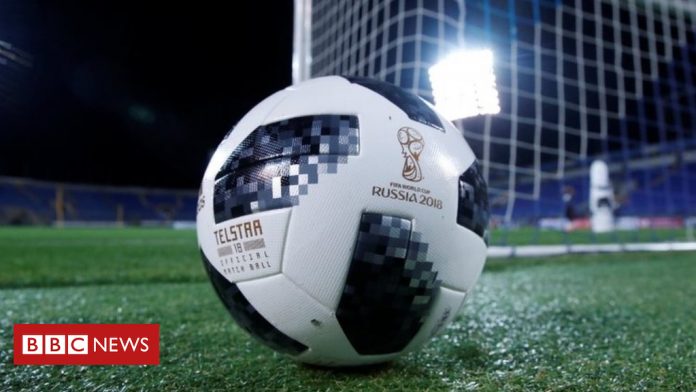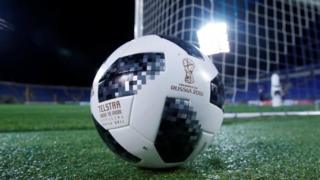 A man has received a five-year football banning order after a video appearing to show fans singing anti-Semitic songs at the World Cup circulated online.
Michael Herbert, 57, from Derby, was given the ban on Saturday at Leicester Magistrates' Court.
Two other men, aged 52 and 58, appeared at Leeds Magistrates' Court, where the case has been adjourned until Tuesday.
All three had been served with notices by police under section 21B of the Football Spectators Act 1989.
Following a separate incident on a train near Moscow on Sunday, 17 June, Paul Johnson, of Banbury, Oxfordshire, was served with a 21B notice under the Football Spectators Act 1989.
The 25-year-old received a three-year football banning order at Oxford Magistrates' Court.
Football banning orders can last between three and 10 years and prevent an individual attending matches at home and abroad.
Breaching an order is punishable by a maximum of six months in prison or a fine of £5,000, or both. Fans can have more than one banning order imposed.