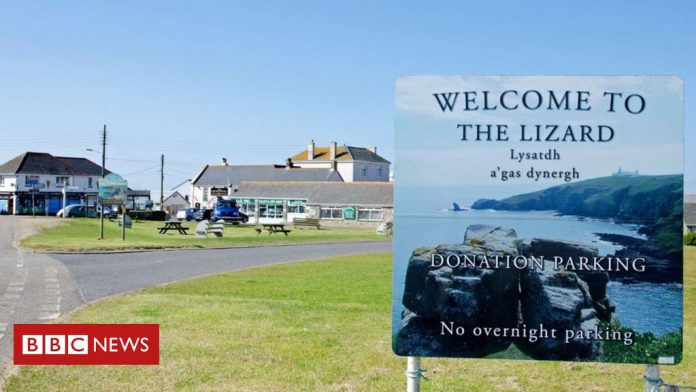 [ad_1]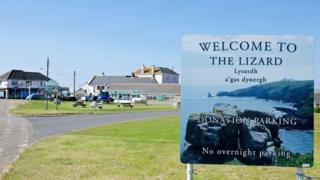 Villagers have claimed a family-friendly festival is anything but – complaining revellers were seen "copulating" on the local green.
Residents in The Lizard, Cornwall, have scaled up their campaign against nearby Henry's Campsite staging its annual Little Big Gig this year.
They said previous events have generated unbearable noise and attracted "unsavoury people" seen defecating in gardens "and worse".
The campsite has declined to comment.
Its owners have applied for a licence allowing them to stage further festivals.
More Cornwall stories
Jane Grierson, who runs a B&B in the village, raised a number of concerns about public nuisance and noise from the event.
She said: "During the time of the Little Big Gig, one couple was seen on the village green actually copulating.
"This is the genre of some of the people who attend the gig, and such disgusting behaviour does not fit in with the AONB (Area of Outstanding Natural Beauty) and family holiday aspect that The Lizard has always promoted and is in danger of losing."
'Wandering all over'
Michael and Janet Edwards, who also live in the village, objected to the "appalling level of noise" caused by events at the campsite.
One other objection also highlighted "inappropriate behaviour" stating, "unsavoury people can be seen, many drunk, wandering all over the village and into private gardens, urinating and defecating there. And worse."
Cornwall Council's licensing act sub committee will discuss the plans on Wednesday 27 June.
The event has been running for the past eight years.
[ad_2]