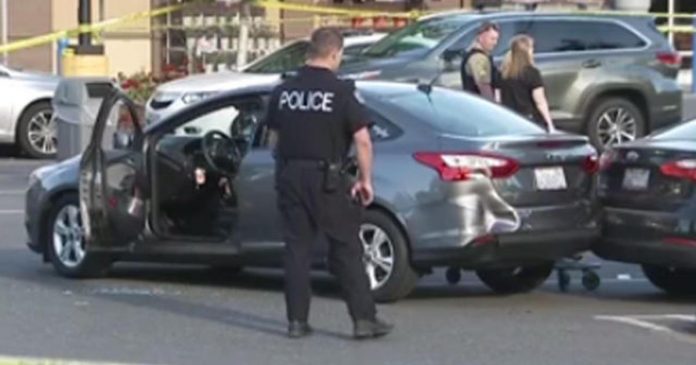 [ad_1]

LOS ANGELES — David George fought back tears as he spoke publicly on Wednesday for the first time since he shot and killed a gunman who opened fire in a Walmart in Tumwater, Washington, on Sunday.
"The gunman came past me waving and pointing his gun and he exited the building," he recalled.
But the church pastor was also legally carrying a gun, so he followed the suspect, who then tried to carjack people in the parking lot.
"The gunman attempted to get a car and when he failed he moved to another," George said. "He then shot two times into the driver side of the vehicle and I fired to stop the shooter. I moved to clear the gunman, yelling to him to drop the gun and show me his hands."
The suspect, 44-year-old Timothy Day had a lengthy rap sheet and died at the scene. George, who is also a volunteer firefighter and EMT, immediately jumped in to save the victims.
"This is in accordance with both my training as an emergency responder, as a pastor, a husband, a father and a grandfather," he explained.
Now many would like to give him another title: hero. But George, who wanted none of this attention, says he was just following his calling.
"I carry a firearm for the same reason I carry a first aid bag," he said. "Hoping never having to use them but always being prepared."
One of the shooting victims had to be airlifted to a hospital in critical condition, and his family says he's now paralyzed from the neck down. Two other people were treated for minor injuries.
© 2018 CBS Interactive Inc. All Rights Reserved.
[ad_2]