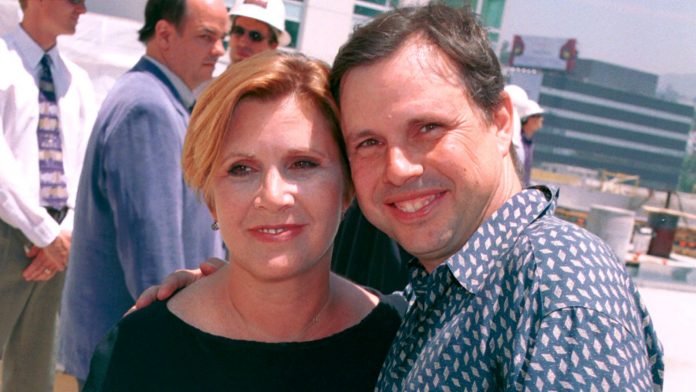 [ad_1]

Todd Fisher has opened up about the deaths of his mother and sister, Debbie Reynolds and Carrie Fisher.
Fisher – who found fame as Princess Leia in Star Wars – died aged 60 following a heart attack on a Los Angeles-bound flight in December 2016.
Singin' In The Rain star Reynolds passed away after a stroke at the age of 84 just a day later.
Mr Fisher, who works in film, revealed how he dealt with the sudden loss of his closest relatives.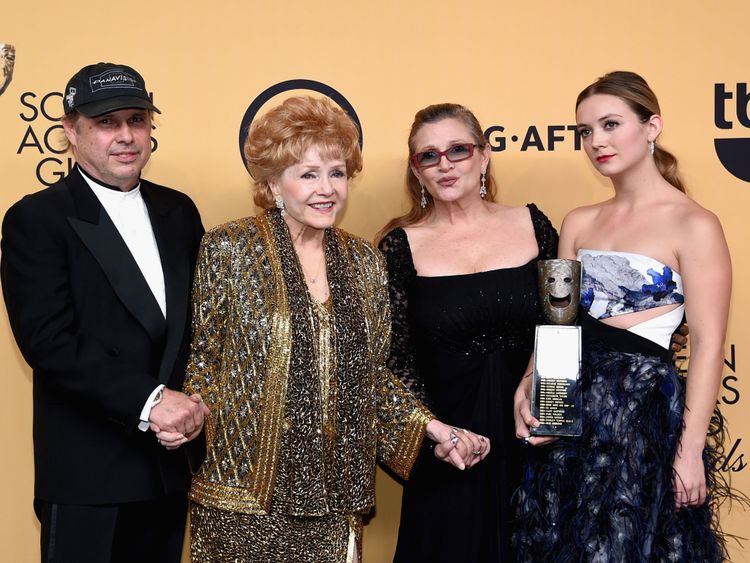 "The loss is the same as anybody losing their loved ones," he said.
"The bad news is the loss is stunning, but the good news is that we were all so close that there were no words left unspoken, there was no unfinished business between us, we knew how we felt."
He said his sister was a like a "hero" for becoming a Hollywood success despite battling with mental illness and drug addiction throughout her life.
"I have said I almost feel like Carrie was even a bit more like a hero, because she was able to overcome the mental illness and still excel in every area. It was remarkable.
"In the face of a mental illness, that's pretty amazing.
"My mother suffered no mental illness. Yes, she was awesome and did so much, but Carrie did it under a handicap and that's amazing."
Fisher publicly discussed being diagnosed with bipolar disorder in the years before her death and her addictions to cocaine and prescription medication.
A post-mortem found evidence of cocaine use, and traces of heroin, alcohol and MDMA in her body.
According to Mr Fisher, Reynolds had said "I want to be with Carrie" immediately prior to suffering a stroke, and died later that afternoon.
He goes into more detail about his family in his new book, My Girls: A Lifetime With Carrie And Debbie.
They both overcame their own personal struggles, he says – Reynolds with "her husbands".
Reynolds had her two children with her first husband, the American pop singer Eddie Fisher, who left to marry her best friend Elizabeth Taylor in 1959.
Mr Fisher writes that their "unavailable" father led to Carrie being "more distant" with Reynolds.
"Carrie had a hard time, struggling because she wanted to bond with my dad but he was unavailable," he added.
[ad_2]