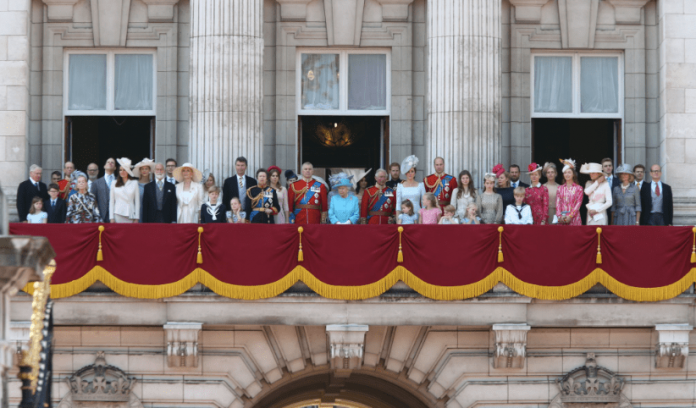 [ad_1]

Photo @RoyalFamily
The Queen's third cousin-once removed will marry his partner this summer on his country estate in Devon.
Lord Ivar Mountbatten came out as gay two years ago after previously being married to a woman and having three children with her.
The 55-year-old will marry his partner James Coyle in what is sure to be a beautiful ceremony and it is reported in the Daily Mail that his ex-wife, Lady Penny Mountbatten will be the person to give him away.
As reported in Huffpost Lord Ivar Mountbatten said "I loved Penny when we were married, as I still do very much.
"I never thought this would happen. It's brilliant, but I never thought I'd marry a man."
And his thoughts most likely reflect those of the nation when it comes to the Royal Family being involved with a same-sex marriage.
But with last month seeing Prince Harry marry Meghan Markle, who is biracial and a divorcee, it would seem that  changes to traditions in the Royal Family have been welcomed by many people across the globe.
However, it is reported in Town and Country that there are uncertainties as to whether any members of the Royal Family will actually be in attendance at the wedding.
It is clear though that their love is given to Lord Ivar Mountbatten and James Coyle, with The Queen being very supportive towards LGBTQ rights in the UK.
In her 2017 speech to parliament, she vowed to make "further progress to tackle the gender pay gap and discrimination against people on the basis of their race, faith, gender, disability or sexual orientation."
And with June being pride month around the world, it would seem Lord Ivar Mountbatten's wedding announcement couldn't have been better timed.
After what will be a private ceremony, it is expected that around 120 guests will join the newly-weds to celebrate.
According to the Daily Mail, James Coyle said "We'll have lovely food and really good music, but there won't be two men in in tuxedos on a cake, white doves or anything twee or contrived like that."
Either way, hopefully the happy couple will enjoy their day and what a great step forward for the Royal Family!
[ad_2]