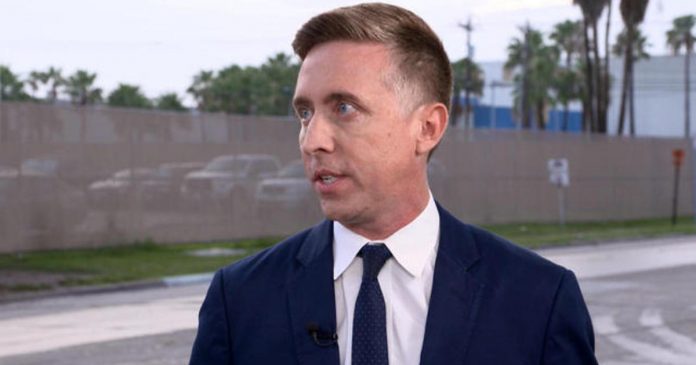 [ad_1]

Amid growing outrage over undocumented families being split apart at the U.S. border, Homeland Security Secretary Kirstjen Nielsen said children taken into custody are "very well taken care of." But 15-year-old Renaldo told "CBS This Morning" co-host Gayle King after being reunited with his mother in McAllen, Texas, that he didn't get enough to eat – apples and water. He said others didn't get enough to eat, either.
When asked about his experience in detention, Renaldo — who fled Guatemala with his mother, Conzuelo Godoy Garcia — said he was "very scared" because he didn't think he'd see his mother again.  
"They didn't tell me where we were going," he said. 
He said workers would wake the children up at midnight "to count everyone in the cells."  
Jonathan Ryan, executive director of the Refugee and Immigrant Center for Education and Legal Services, the largest immigration legal aid group in Texas, said little is done to explain rights. 
"Most of all, when they're released, they're not explained the fact that they have to return to court. Very little is done," Ryan said. "Suspiciously little is done to inform these people of their rights."
He said his organization's No. 1 priority and challenge is establishing trust with the undocumented families, "particularly after what our own government has done to them at the border."
Ryan said the conditions of the detention centers vary.
"You have to understand these are for-profit companies that make their money by housing people at little cost," he said. "In the context of the children, these are better or worse — they're much like the children's shelters that we have in Texas which, unfortunately, should be no comfort to anyone who cares about children. You just have to do a Google search about the state of foster care and shelter care for children in Texas and you'll find a laundry list of abuses and crimes against them."  
Manuel Padilla, chief of the Rio Grande Valley Sector of Customs and Border Protection, said they would also separate parents who are U.S. citizens from their children if he or she violates the law. 
But Ryan disagreed.
"If a person or parents in this country commits a crime and goes to jail, we do not put that child into a jail and separately prosecute that child, which is what's happening to these children," Ryan said. "Each individual member of the family is being separately prosecuted. The different judge, a different prosecutor, a different legal process. It's very confusing and disjointed and costly."
© 2018 CBS Interactive Inc. All Rights Reserved.
[ad_2]