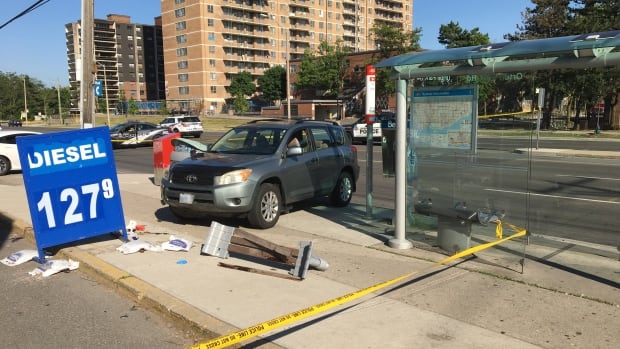 [ad_1]

A woman in her 50s or 60s was taken to hospital after being struck by a vehicle while sitting on a bench near a bus stop in Scarborough.
Paramedics say they were called to the scene in the Orton Park and Lawrence Avenue East area around 3:40 p.m. Wednesday.
The victim, who was originally thought to be in her teens, suffered serious lower-body injuries, but not they were not life-threatening, police say.
A second person was treated at the scene, but was not taken to hospital.
The area was closed for the investigation but has since reopened.
Update, reports say the victim was sitting at a bench by a bus stop when she was struck by a vehicle. The investigation is continuing.^gl

—@TPSOperations
[ad_2]