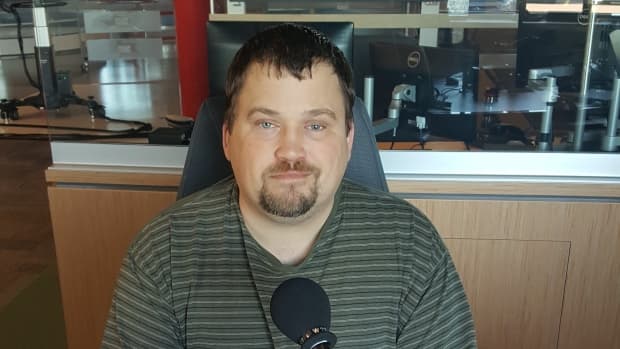 [ad_1]

When Paul Nugent walked across the stage at the New Brunswick Community College Moncton graduation ceremony, he said he was trying not to trip like all the other grads. But the steps that got him to that point are a little different.
Nugent started the human resources management program in September. He lost vision in one eye to diabetic neuropathy and lost his license in December after failing the vision test.
For over a month, he thought about quitting.
"But a lot of people rallied behind me," Nugent said.
Classmates helped by sharing notes and exam reviews with Nugent when he missed classes for doctor's appointments. Some even read their notes aloud so he could listen to the audio recording.
Members of the college's IT department helped by providing equipment to help Nugent in his studies. Instructors and faculty members helped by meeting with Nugent to ensure his success, from creating a specialized schedule to providing moral support.
Receiving all this support, Nugent said he "had a pretty hard time trying to justify walking away."
Nugent said a lot of people made suggestions, guiding him without being overbearing.
"That was something I haven't seen before especially with people you didn't really — I know them now but at the time I didn't really know them," he said.
Some of Nugent's family members work in human resources, and he's said it's something he's always wanted to do. He got a bachelor of arts in psychology and another degree before pursuing human resources.
"I want to take a more personal, people approach to a situation," he said.
"If your employees aren't happy, your business isn't going to be successful."
As for finally getting his diploma in human resources management, Nugent said he's euphoric but still processing the fact.
"It feels like a dream. I haven't come to terms with yet. It's something that I didn't think would happen."
[ad_2]