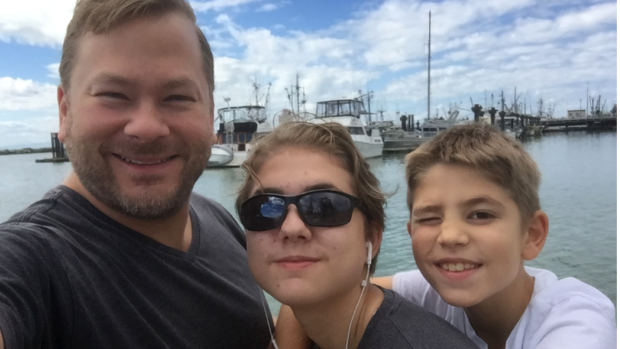 [ad_1]

B.C.'s education minister says some people fighting new in-school LGBT inclusivity policies who have lobbed personal attacks online at educators, parents or LGBT youth are "bullies" skating close to legal limits. 
Rob Fleming says anybody using tactics like this to rid schools of the new policy is going too far.
The Ministry of Education brought in a sexual orientation and gender identity policy, SOGI 123, last September.
The school policies came after the Human Rights Code was amended to include gender rights in 2016.
But some opponents call SOGI "indoctrination," and in cities such as Langley and Chilliwack, the program was met with protests.
Fleming said he's aware of "inappropriate" social media slurs against parents of LGBT youth and on the president of the B.C. Teacher's Federation.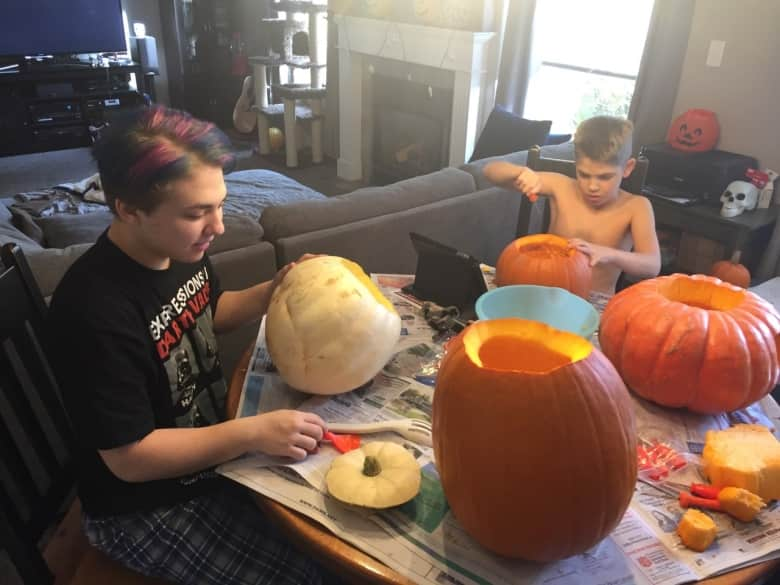 Cole Dirks carves pumpkins with his little brother, Jake. (Brad Dirks)
While Fleming welcomes debate, and understands that some parents have valid questions and concerns, he said there are a few people launching personal attacks.
"They are people who are trying to disrupt what's happening in the school system. They're failing," said Fleming.
He said the few extreme groups who launched "over-the-top, hysterical and inaccurate" complaints actually ignited interest in SOGI policies which are now in place in most B.C. districts and of unprecedented interest to independent schools.
Reluctant role model
One Langley family found themselves at the centre of this maelstrom over gender identity in the classroom.
Cole Dirks transitioned socially from female to male between Grade 8 and Grade 9 at a Langley school.
His father said, sure they had to advocate for a few things, but the transgender teen fast found acceptance from his family, friends and teachers, even before the province brought in the new tools.
"We were nervous as parents, but people were just like, 'hey Cole!' and he didn't experience any problems," said Brad Dirks of Langley B.C.
A few years after the teen socially transitioned, SOGI arrived. 
This, as schools faced shifting class sizes and other systemic flux.
Culture Guard is hoping to use legislative means to have SOGI removed from schools using the little-used Elections Amendment Act tool once used to vote out the HST tax.
Cole and Jake Dirks enjoying the amusement park. (Brad Dirks)
But the group is up against Langley Parents for Inclusivity who try to shut down every meeting they plan.
This week, another group, the Canadian Christian Lobby (CCL), wrote a letter warning school trustees that support for SOGI would jeopardize votes for their re-election in the upcoming election.
Such pushback is part of a movement of parents — like Parents as First Educators in Ontario — who say schools are stripping them of their parental prerogatives and religious freedoms by imposing controversial concepts such as gender fluidity.
Those who counter these groups sometimes face attack.
Some parents of transgender children have been labelled "child abusers" or worse by critics.
Cole Dirks, 16, and his brother, Jake, 12, pose for a shot. (Brad Dirks)
All this makes little sense to 16-year-old Cole Dirks.
He's left feeling attacked for who he is.
"Education doesn't hurt anyone, while misinformation and ignorance does," the Grade 12 student wrote to CBC.
"Don't be on the wrong side of history."
His father agrees.
Parents fed 'bunch of bull'
Brad Dirks said learned everything he knows about transgender teens — from his son's journey.
"These kids are born this way. They don't make the decision to change.
They come to the realization of who they are," said Dirks.
He is frustrated by the "loud and militant" SOGI opponents who he says are feeding innocent parents simply looking for information, "a bunch of bull."
Brad Dirks is dedicated to making sure his 16-year-old transgender son, Cole, can live a normal life at school. So far, other than attacks from outside the school, he says he's had success, but he's had to become a warrior of sorts. (CBC/Yvette Brend)
He feels compelled to keep fighting anti-SOGI groups, while his teen son prefers to just live a normal life.
"In order for Cole to have that luxury going forward, there is some work to be done," he said.
To him, SOGI helps send a message that "we are just normal people and my kids is a normal kid and there's nothing to fear."
Meanwhile, his son works on grades and winning film awards. He's headed into Grade 12 and passionate about drama class.
Four years ago, he brought his parents a journal he'd been keeping, documenting his confusion.
"I had never met a transgender person before that. I knew nothing about it," said Dirks.
He turned to medical experts to learn and hopes his effort to educate himself inspires others to reject claims that SOGI can "turn people gay or trans" as cruel and hateful.
"That's just not how it works."
[ad_2]