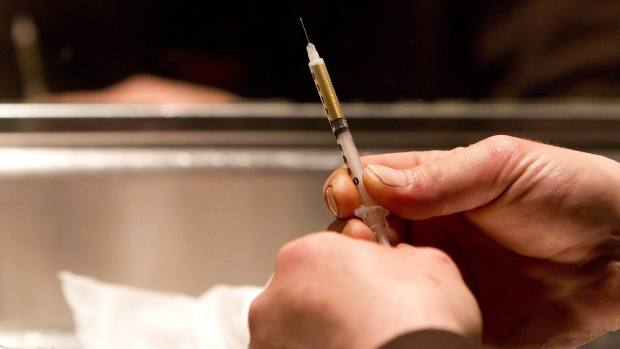 [ad_1]

The number of visits to Montreal's supervised injection sites more than doubled since the facilities first opened last summer.
Officials recorded more than 2,500 visits to the city's four safe injection sites last month, compared to 1,189 visits in July of last year, according to data released by the regional health authority (CIUSSS).
"We had over 20,000 injections in the injection rooms since we started the project," said Dr. Carole Morissette, the medical chief for Montreal Public Health, during a press conference at a downtown CLSC on Monday.
"We're very happy with this first year of operation," Morissette said.
Four safe-injection sites in the city
Montreal is home to four safe injection sites, where medical staff is on-hand to supervise injections and intervene in case of overdoses.
Community groups Cactus Montreal and Spectre de rue run two sites downtown, while Dopamine operates another site in the east end. 
L'Anonyme, a local group that works to prevent the spread of sexually transmitted and other diseases, also runs a mobile site that goes around the downtown and Hochelaga-Maisonneuve areas.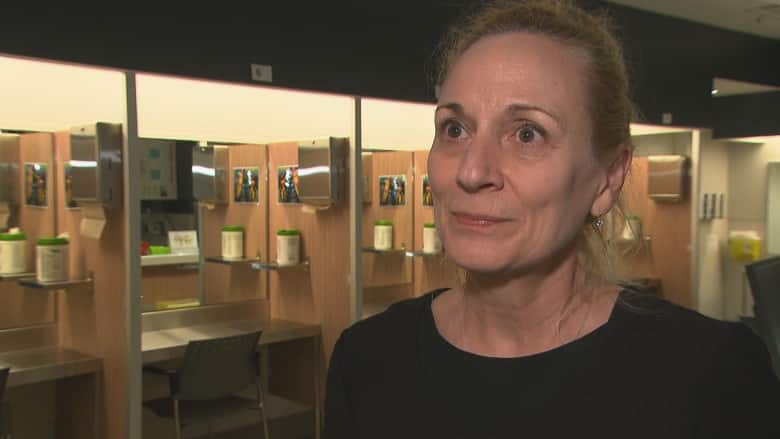 Dr. Carole Morissette said over 20,000 injections have been administered in Montreal since the sites opened. (CBC News)
In total, 876 people have used the sites since they first opened last year, the CIUSSS said.
A large majority (83 per cent) of the site's users are men, and 70 per cent of users have been injecting drugs for five years or more. Forty per cent of people who use the safe-injection sites inject drugs every day, while two out of three inject at least once a week.
Morissette said medical staff intervened in 39 emergency situations at the sites over the last year.
They have administered oxygen, called 911 and placed individuals in an ambulance, and nurses have also administered naloxone, a drug that temporarily reverses the effects of fentalyn.
"Most of these situation were treated in the injecting room. That's one of our objectives — to help people here with the nurses," she said.
Project expanding next month
The presence of safe injection sites had raised concern among some Montrealers, including parents who disagreed with their proximity to local schools.
However, Montreal police said there's been no increase in crimes around any of the injection sites.
"There's no difference in the crime rate in the area," said Simon Durocher of the SPVM.
Simon Durocher of the SPVM said there has been no change in the crime rate around sites.
Next month, the sites will launch a six-month, pilot project called "assistant injection," Morissette said.
Under the new program, family members or friends will be allowed to enter the injection rooms to help administer the injections to people who have troubling doing so themselves. 
"With this new project a drug user can come with another person who can help [them] inject," Morissette said. 
[ad_2]