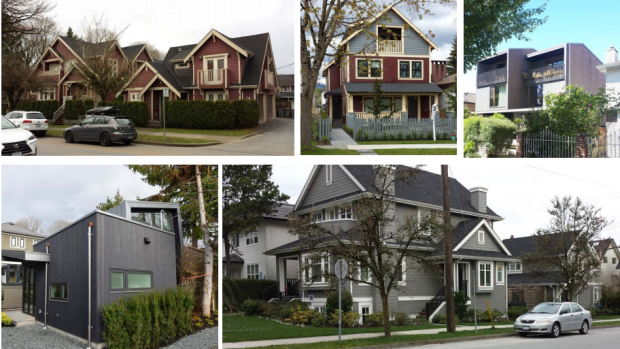 [ad_1]

Zoning that ensures the majority of Vancouver is reserved for single-family homes could be changed as early as next month.
City council will consider a motion Wednesday  which can be read here, asking staff to explore how amendments could be made "to enable duplex use in some or all" single-family neighbourhoods in Vancouver.
If approved, a report will be sent back to council in July.
It was one of a series of recommendations around the issue moved forward at council Tuesday. A proposal to allow neighbourhoods with duplexes in Kitsilano and Cedar Cottage to also have laneway homes will also be discussed Wednesday, while a variety of changes to rules around laneway homes and smaller renovations will go forward to a public hearing. 
The reports follow council's approval of a new 10-year housing plan for the city and represent some of the first steps the city can take to increase housing density in areas of the city dominated by detached homes, said chief planner Gil Kelley.
"There's some early low-hanging fruit we propose to move on," he said.
Implementation and consultation
Under the housing plan, the city has committed to several ambitious targets — including the creation of 20,000 new purpose-built rentals and business models to support 12,000 new units of "social and supportive housing" — through a variety of changes to zoning laws and funding models. 
Council passed the plan in November, but councillors not aligned with the ruling Vision Vancouver expressed some reservations of moving quickly on its details in the coming months. 
"Some would say we're at the point of being a lame-duck council," said Adrianne Carr, who will be running for re-election with the Green Party in October.  
"This is like a city-wide plan. Normally, city-wide plans start with citizens, start with the public … and then you do the zoning. It follows that engagement process. Why are we not doing that?"
"We've been doing consultation on this housing strategy for almost two years," said city manager Sadhu Johnston in response.
"We've had open houses. We've engaged thousands and thousands of people. We've heard loud and clear that we need to solve this crisis, and we need to be creative, and that means going into single-family zones … these recommendations move us down that track."
Read more from CBC British Columbia
[ad_2]