[ad_1]

The University of Regina is combining the duties of its personal safety co-ordinator and the person responsible for preventing gender-based violence.
"One person can't possibly take care of all of those things,"  said Jill Arnott, who is the executive director of the University of Regina's Women Centre, although she is currently on maternity leave. 
The new position is called the co-ordinator for sexual violence prevention and response.
Arnott said the former personal safety co-ordinator position focused on victim services whereas the other one targeted education and campus initiatives.  
"Creating cultural attitudinal changes and shifts, and also providing adequate resources and supports to victims or survivors and helping them navigate (services) — those are seperate," Arnott said.
She acknowledged overlap exists, but said there is too much work to be done to task one person with it.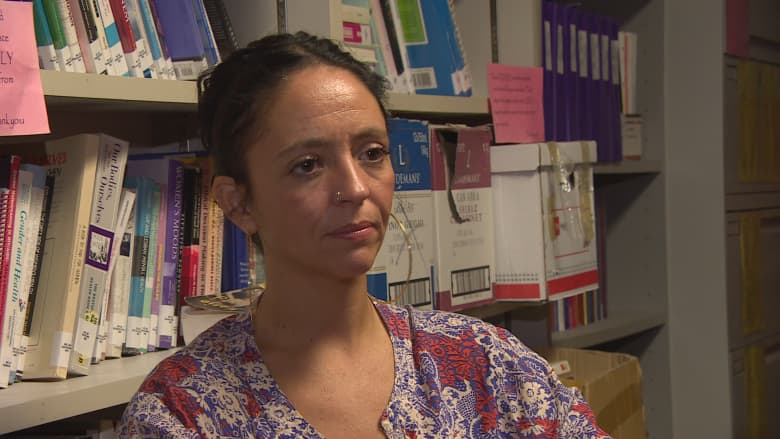 Jill Arnott of the University of Regina women's centre says both roles had big tasks and didn't have enough time to establish themselves. (CBC)
"If violence is that easy to deal with, all of the people who have been doing this work in all kinds of communities all over the planet would be done."
Arnott said there should have been more time for the university to define and fine-tune each role "so they could work to their best efficacy rather than trying to start again."
"It was brand new. It's already gone after a year and the personal safety coordinator position was only around for just over a year, a year and a half."
The decision surprised Arnott. She said was part of consultations done in the fall to determine what should happen with the positions moving forward and noted there was a positive response to each role.
'Tight financial times' to blame
Provost and vice president academic Thomas Chase said the decision to combine the two positions into one office was a budgetary one. 
"We are seeking ways in very tight financial times to make the best possible use of resources," he said. 
"The funding situation at the university has been a challenge for the past couple of years."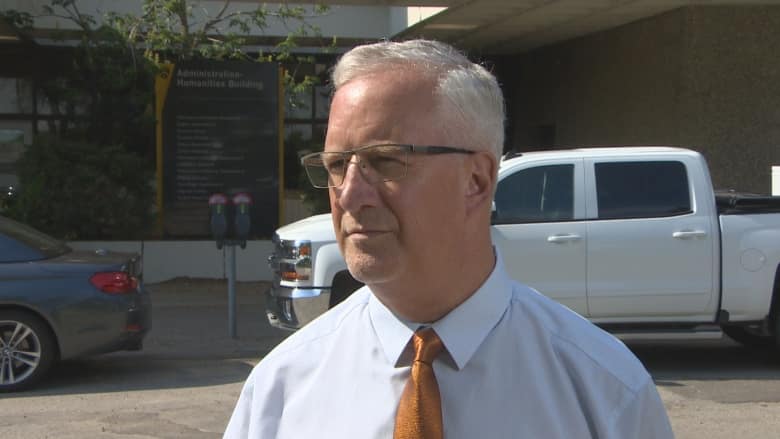 Provost and vice president academic Thomas Chase blamed tight finances for the move. (SRC)
Chase also said this shows the university is committed to providing resources and helping prevent sexual and gender-based violence on campus, even in the face of financial hardship. 
The new position is held by Lynn Thera, who started June 11. As of now, she is focused on gender-based violence. In September she will also take on the personal safety co-ordinator duties and will also be the first point of contact for survivors of sexual violence on campus.
The gender-based violence prevention office was implemented after a report recommended that such a position should be created. It was originally a temporary position, but director Roz Kelsey previously said she hoped it would become permanent.
'Moving Forward'
A task force is currently in place to conduct meetings on campus and report back to president Vianne Timmons on how best to implement the rest of the nine recommendations from the university's assessment report on gender-based violence. 
A separate report called "Moving Forward: Actions and Organizational Structure for Implementation of Recommendations from the Gender-Based Violence Needs Assessment" was released in December.
The first recommendation of the first report called for implementation of the office previously held. 
The second report contains interviews with the many sectors involved in the sexual violence, gender-based violence and personal safety strategies at the university. 
The second report states that "There was a shared viewpoint that the responsibilities outlined in Recommendation 1 of the Needs Assessment and the subsequent job description for the Director of [the Office of Gendered Violence Prevention] are onerous and cannot be reasonably expected of one individual."
[ad_2]