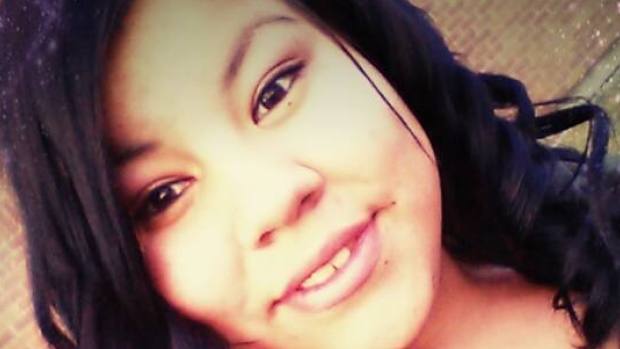 [ad_1]

When she lay down in the middle of the road, 16-year-old Tyla Chipaway was homeless, traumatized from being in the car accident that killed her grandparents and desperate to be close with her mother who, as a quadriplegic, was confined to a wheelchair and unable to care for her daughter. 
"Tyla just wanted to be with family," said her social worker, Donna Graham, as she testified Tuesday at Chipaway's fatality inquiry.
By the time she died in March 2015, the Indigenous teenager had endured more heartache than most people will in their lifetimes. 
Chipaway was lonely, had been sexually assaulted and "drank to forget," said Graham.
Originally from the Sunchild First Nation, Chipaway was deeply connected to her Indigenous heritage and craved spending time there but also needed to be near her mother, who was at a care facility in Calgary. 
"She was very self-aware, very traditional," said Graham, who noted that Chipaway had a great respect for language and tradtional ceremonies and loved talking to elders.
"She would tell me I am a First Nations young woman."
In 2011, Chipaway was living with her grandparents when they were killed in a car accident that the then-12-year-old was also involved in. 
Around the age of 13, Chipaway dropped out of school, ran away from a foster home in Slave Lake and moved to Calgary. Her mother tried to get Chipaway registered for school, but with the guardian's signature needed, the efforts were unsuccessful.
Chipaway lived in 2 youth shelters
The children's services department was in and out of Chipaway's life over the years.
At the time of her death, the department was in the middle of trying to secure a permanent guardianship order so it could get the proper services and supports for Chipaway as well as get her into an apartment with an aunt whom she adored.
In November 2014, another aunt — then her legal guardian — decided she did not want Chipaway in her home anymore and arrangements were being made to find a new home. 
From November 2014 to March 2015, Chipaway lived in two different youth homeless shelters. She refused placement with an Indigenous foster family because she needed to be near her mother. 
Graham met regularly with Chipaway during that period, helping her with clothing, bus tickets and someone to talk to. 
She said Chipaway knew exactly where she wanted to be — with family — and was helping her make that happen.
"We know she had a close bond with her mother. This was going to impact any form of stability with her."
Lonely, suicidal
Despite being excited about her plans to live with her aunt, Chipaway was struggling from January to March 2015; in that time period, her aunt died by suicide and another grandfather also died. Plus the anniversary of her father's death was approaching, a date she struggled with. 
The teen was drinking, depressed and lonely, according to Graham. 
Workers at Avenue 15 were so concerned, they called 911. Chipaway was admitted to hospital and released. 
"[Tyla] said nobody loved her, said she was going to kill herself," said Graham.
Graham believes the girl suffered from depression and PTSD after the car accident and losing so many close family members. 
"It's hard enough to deal with when you're an adult. Imagine being 13."
When Chipaway died, her blood-alcohol level was nearly three times the legal driving limit when she was run over by a cab, which then drove away.
Stanislaw Maguder was convicted of hit-and-run knowing a death occurred and sentenced to eight months in prison last year. 
The three-day inquiry before provincial court Judge Lillian McLellan will wrap Wednesday after hearing from the taxi driver. 
The purpose of a fatality inquiry is not to lay blame but to recommend how to prevent similar incidents in the future.
[ad_2]