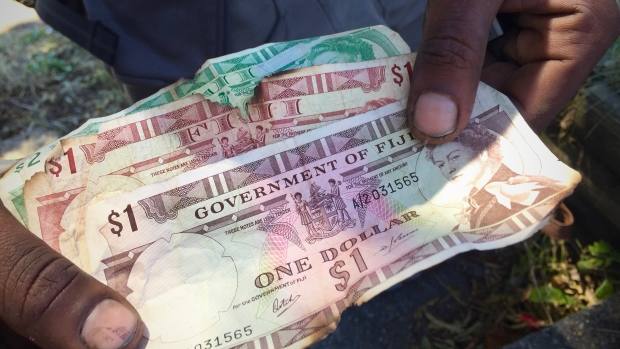 [ad_1]

Two men pick through the burned rubble piled across two properties in the 300-block of Prior Street in Vancouver. One of them emerges with a bag of sooty stuff.
"I hear there's money here, gold, jewelry," he says, but adds that his bag is just full of junk and leaves without giving his real name.
A few minutes later, the man returns to show off three paper bills. They're $1 and $2 bills from Fiji, dating back decades that he says he found on the properties.
"Old bills. There's a lot of old money there. Very old money," he says. "Like I said, people are finding thousands of dollars in old money, know what I mean?"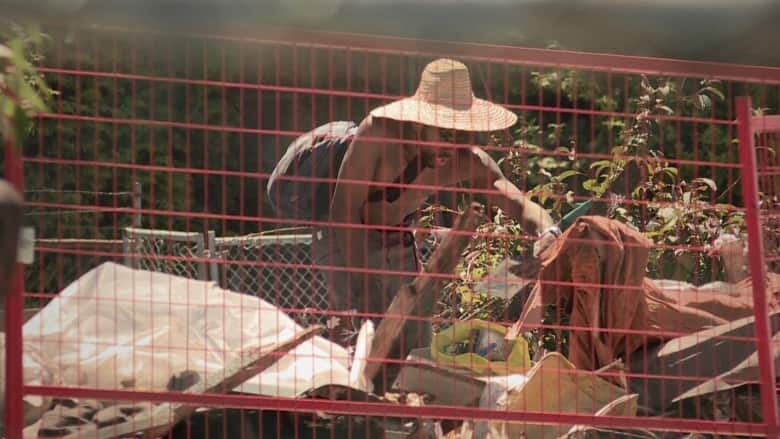 A man who wouldn't give his name picks through the rubble left after a fire burned two houses in Prior Street in Vancouver. (Rafferty Baker/CBC)
The man is part of a steady stream of scavengers, according to neighbours, who come to the charred heap day and night.
Two homes were completely destroyed in a fire at the end of May, while another was damaged.
But people living near the remains of the burned home say all the attention is leading to other sorts of criminal activity — and they're becoming the victims.
"I think word has gotten out in the community in this area that there's free pickin's here," said Kathleen Stormont at the property on Monday.
Stormont lives a few houses away, but she's had items stolen from her yard since the fire, and she's hoping the city and police step in to get the situation under control.
"They've stolen our recycling bin — emptied it out — I would assume to come over here and fill it up with what they can find," she said.
Vancouver firefighters fought a fire affecting two homes on Prior Street Thursday morning. (GP Mendoza/CBC)
Two doors down from the burned rubble, Diane MacDonald said she's been dealing with regular break-and-enter attempts.
"I've had a continuous stream of people attempting to break in that I've actually interrupted mid-break-in and told to leave," said MacDonald.
"They've been testing the doors of our house on the lower level — we're on the upper level. I've interrupted someone coming up on my deck to break in," she said. "It's a constant thing."
MacDonald said thieves have made off with various items from her, like garbage bins and a clay pot she uses to water her plants.
A man scavenges in the pile of debris left after a fire on Prior Street. (Rafferty Baker/CBC)
Across the alley, resident Ryan Hong said he had his car broken into since the fire. In that incident, he lost his wallet and had to deal with someone trying to use his credit card. Hong said he's also lost a potted flower from his yard.
Sgt. Jason Robillard with Vancouver police confirms that the department has noticed an increase in calls from the neighbourhood.
"Since June 1st, we have checked at least three persons-of-interest in relation to these types of calls, in relation to … where the fire was," said Robillard.
"We're doing our best. We'd also like to mention that we need people to call us. If you see something suspicious in that block, call us," he said.
Stormont called police on Monday to report people picking through the unsecured property, only to spend some time on hold before being told to direct reports to the City of Vancouver.
"I've called the city asking them to secure the site to prevent this looting," she said. "The city told me that I had to call the Vancouver Police Department, because they're the ones who need to secure the site. I call the police and they tell me I need to call the city."
---
Follow Rafferty Baker on Twitter: @raffertybaker
Read more from CBC British Columbia
[ad_2]