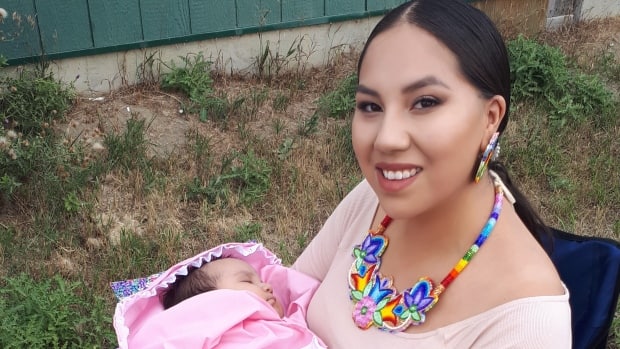 [ad_1]

When Jolene Creely was giving birth to her child, she did not have a doula present and said she put everything in the hands of her companion and two older relatives.
"My supports were really great but one thing, a mistake I made, was not telling them what I wanted to hear or necessarily how I wanted them to support me," Creely told CBC Radio's The Afternoon Edition on Monday.
"I didn't get to voice what I wanted to and I think it's just because I didn't know how."
Creely was a journalism student at the time, but giving birth changed her career trajectory. 
She said birth is one of the scariest and most vulnerable experiences a woman can have. A doula can help empower women during birth and provide a sense of fulfilment, she added. 
'You can feel so alone'
Creely said it's important that there be more Indigenous doulas and midwives because of a lack of supports for Indigenous women.
"Being an Indigenous woman, you can feel so alone at times, especially when giving birth." 
When the opportunity for doula training came up in Saskatoon, Creely applied and was supported by her community, the Okanese First Nation, in doing so. 
Creely said she wants to provide a safe space for women to give birth and also incorporate Indigenous practices.
One idea Creely suggests is having a smudge burning during birth, as a way to incorporate another sense in the process. 
Creely said she wants to practice in Regina and Fort Qu'Appelle.
[ad_2]