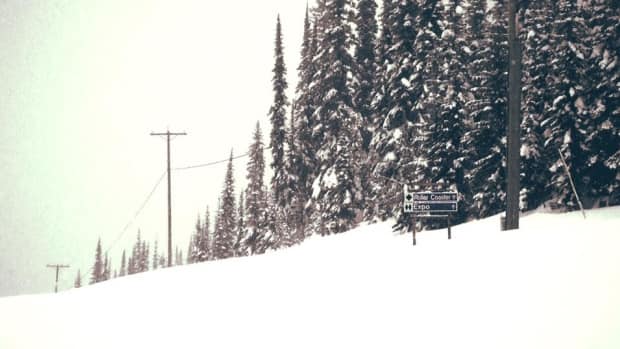 [ad_1]

Sun Peaks residents are now able to purchase a piece of local history while helping out the local rescue team.
The Sun Peaks Mountain Rescue Society is auctioning off a sign from a now-defunct ski run called High Voltage, which runs under power lines on Tod Mountain.
"It's a bit different as a run," said rescue society president Chris Mark. "It's quite mysterious."
He said High Voltage is rarely used because it's out of the way and is never groomed or used by any tourists, but locals who know the area still take the run from time to time.
"Not many people know about it so it's a bit of a local secret."
Part of the proceeds raised from the sale of the High Voltage sign at Sun Peaks will go toward a search for Ryan Shtuka, who has been missing since February 17. (Sun Peaks Mountain Rescue Society)
Rumour has it, according to Mark, that the hill was named by a long-haired ski patroller who cut his hair and hung it off a tree as an offering for the snow gods, hoping snowfall that season would reach the bottom of the hair.
"It evokes so many memories," Mark said, adding that he's received several messages from people in the Sun Peaks area with stories of their times on that particular run.
Bidding started at $100 at the beginning of March. As of Thursday afternoon, the price had reached $750, which Mark was surprised to see.
"It is just a piece of aluminum."
Funds raised by the auction will go toward training and education in safety and mountain rescue in the community, and a portion of the proceeds will be donated to search efforts for Ryan Shtuka, a lift operator who went missing on February 17.
Details can be found on the Sun Peaks Mountain Rescue Society Facebook page. The auction closes at midnight tonight.
[ad_2]