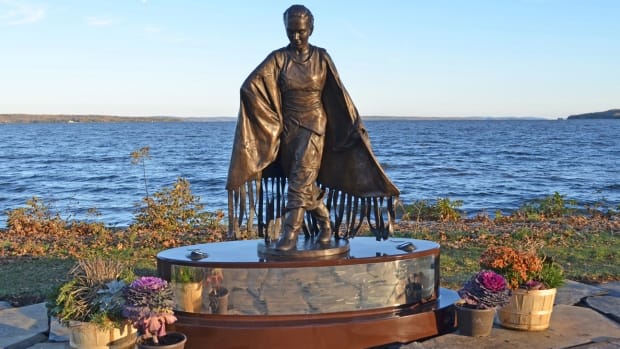 [ad_1]

The late student leader Shannen Koostachin from Attawapiskat might be tickled to learn that students themselves will decide whether her name will adorn a new school in Hamilton.
Koostachin's name is one of the possibilities, and the number one recommendation from the naming advisory committee to the Hamilton Wentworth District School Board.
Chair Todd White says the trustees were unsure about picking the name so the vote will go to the student body.
Koostachin led a student protest after ten years of trying to learn in run-down portables because their school had been contaminated by a diesel spill.
She declared that students in her community and all communities deserved "safe and comfy" schools.
Koostachin died in a car accident at age 15 in 2010, before seeing the fruits of her activism.
The new Kattawapiskak Elementary opened in 2014 in Attawapiskat.
White says highlighting the story of the student activist would be fitting for the school.
"It's quite an impressive building that is going up," he says. "About 1200 students or more from our inner city neighbourhoods, so it's certainly a significant accomplishment for our board."
A large number of those students are Indigenous, says White.
He is a proponent of naming the school after Koostachin.
"Having a student leader be the symbol of a possible school in Hamilton sends a very, very strong message of support for the student voice, and of course Indigenous advocacy, as well. It really starts a positive conversation in Hamilton."
White says he's optimistic the students will pick Koostachin's name from five they'll be offered this September.
[ad_2]