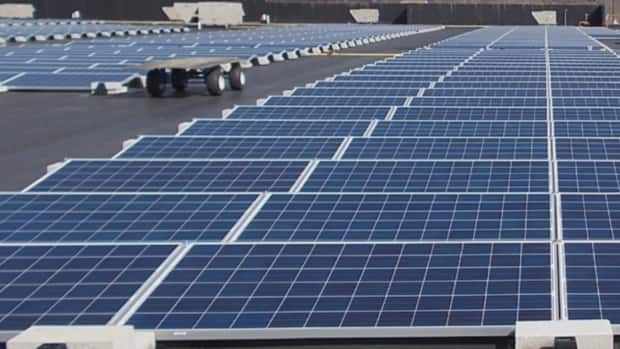 [ad_1]

​ SaskPower announced plans Tuesday for the province's first utility-scale solar power project.
A company called Saturn Power (based in Ontario) signed a 20-year agreement with SaskPower to build and maintain the facility. It will be located in the RM of Coulee, near Swift Current, and will provide 10 megawatts of power, which is enough to power roughly 2,000 homes.
Doug Opseth with SaskPower said 10 megawatts is small compared to the amount of electricity the province actually uses, but that it's a step in the right direction.
"Adding this first utility-scale solar project in the province will allow us to get an understanding of how it operates on a grid and certainly as you look toward the future, the prices of solar and wind power are certainly coming down," he said.
"I can see us adding lots more solar and wind in the future."
SaskPower expects the facility to be operational as early as the end of 2019. Overall SaskPower expects to have 60 megawatts of solar generation by 2021. It also said this will help the company meet its emissions and renewable energy targets.
"I think we're generally looking at a combination of plants. I think the nice thing about adding them in this size is that we can incrementally add them to our system so that we can get an understanding of how solar operates in our system," Opseth said. 
"Certainly as we look to the future, we may add plants of larger sizes going forward."
Ray Roth, COO of Saturn Power, estimates the cost of bringing a project like this to the province is in the neighbourhood of $1.5 million per megawatt.
Roth said the company is excited to work in Saskatchewan. 
"It's rural. We like working in farm areas, it's [an] open area. There should be a good labour pool here," he said. 
[ad_2]