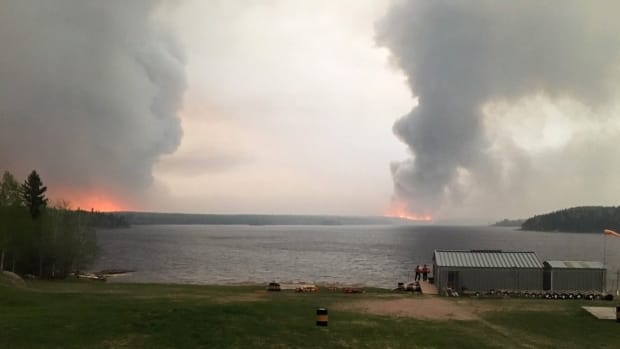 [ad_1]

The lights are back on in Little Grand Rapids and Pauingassi First Nations but evacuees are still stuck in Winnipeg hotels after a fire forced them from their home communities almost a month ago.
Manitoba Hydro spokesperson Bruce Owen confirmed crews repaired transmission lines and poles and power was restored Monday at 3 p.m.
On the week of May 21, a fire about half the size of Winnipeg forced evacuations and knocked out power to the eastern Manitoba communities, which are 15 kilometres apart and about 270 kilometres northeast of Winnipeg. 
Little Grand Rapids and Pauingassi residents were flown to Winnipeg, where they remain in hotels.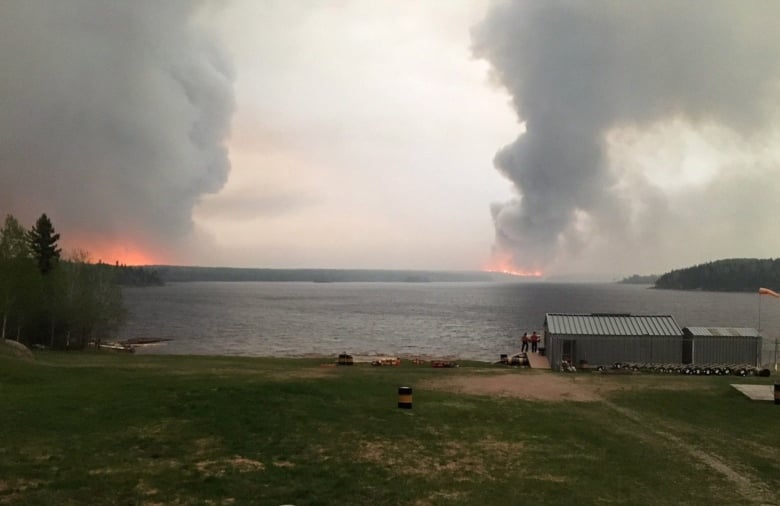 The fire was about 25,000 hectares in size. (Government of Manitoba/Submitted)
The lack of power in the communities meant fridges and freezers had to be replaced due to spoiled food that sat in them for weeks.
The Red Cross said on the weekend that it has already spent $1 million replacing 800 fridges, freezers and appliances in Little Grand Rapids and Pauingassi.
Indigenous Services Canada officials plan to meet with leaders from the First Nations on Tuesday to discuss plans for residents to return home, Owen said.
[ad_2]