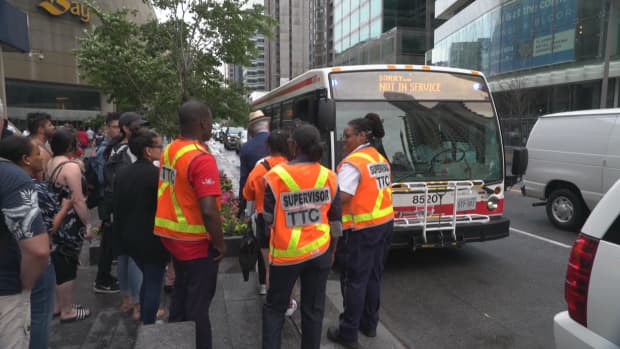 [ad_1]

Police are looking for two witnesses who were near the 73-year-old man who was allegedly pushed to his death on a Toronto subway Monday morning.
Det. Gary Giroux told CBC Toronto that investigators want to talk to the two witnesses because the surveillance video collected does not have any sound.
Giroux says they would be strong eyewitnesses for any trial.
On Tuesday morning, the man charged with first-degree murder in the death appeared in court. The same morning, police identified the man killed as 73-year-old Yosuke Hayahara.
John Reszetnik, 57, of Toronto, is accused of pushing Hayahara onto the tracks at Bloor/Yonge station into the path of an eastbound train on Line 2.
Police have identified the man who was killed after being pushed onto the subway tracks in Toronto Monday as 73-year-old Yosuke Hayahara. (Toronto Police Service)
Police believe the incident was a "completely unprovoked attack," Det. Rob North told reporters outside court on Tuesday.
Hayahara moved to Toronto from Japan 40 years ago, and has a grown son and daughter who live in the city. He lived near the subway station and was a retired project manager in construction. 
The Japanese consulate has offered any help it can provide with funeral arrangements 
Giroux said if the key witnesses don't come forward soon, police may release the surveillance video — obscuring the faces of the witnesses — and make an appeal for them to come forward.​
[ad_2]