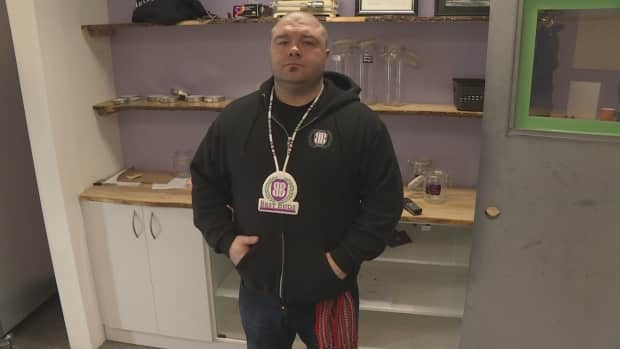 [ad_1]

Six owner-operators of Regina marijuana dispensaries are facing trafficking and possession charges, while warrants have been issued for two other individuals.
Regina police said arrests began earlier this month, following searches, investigations and collection of evidence that began at the start of the year.
Police also issued a warrant for the arrest of Pat Warnecke, the 39-year-old owner of Best Buds Society, along with a 31-year-old woman.
Warnecke had vowed to keep operating his dispensary, despite the March searches and in defiance of police orders, and had been charged.
He now faces additional charges of trafficking cannabis, possession for the purpose of trafficking, and laundering proceeds of crime, with the woman facing similar charges.
Police said they had made numerous attempts to locate Warnecke and the woman before issuing the warrants.  
Warnings began in January
Regina police Chief Evan Bray had warned the public in January that any cannabis dispensaries operating in the city were illegal, and that police would enforce the law if necessary.
Regina police Chief Evan Bray warned marijuana dispensaries in January about selling their product before the drug is legalized. (CBC News)
Some dispensaries chose to close their businesses, but the Regina Police Service said it had identified six businesses that it alleged were continuing to operate illegal dispensaries.
On March 28, police conducted searches at those six businesses and indicated charges would be laid, once their investigations were complete.    
Now, six people between the ages of 28 to 55 face a series of charges, which include trafficking cannabis, possession for the purpose of trafficking cannabis, possession of proceeds of property under $5,000 obtained by crime and possession of property obtained by crime for the purpose of trafficking.
On Wednesday, Prime Minister Justin Trudeau announced that Canadians will be able to consume marijuana recreationally without criminal penalties starting on Oct. 17, 2018.
When asked Wednesday if the government was considering pardons for Canadians convicted of marijuana-related offences, federal Justice Minister Jody Wilson-Raybould said such a question was "premature."
"I think, as has already been stated, the law remains in effect until it's repealed and replaced through Bill [C-45] and quite frankly any discussion of those records can't take place until that process is complete," she said.
[ad_2]