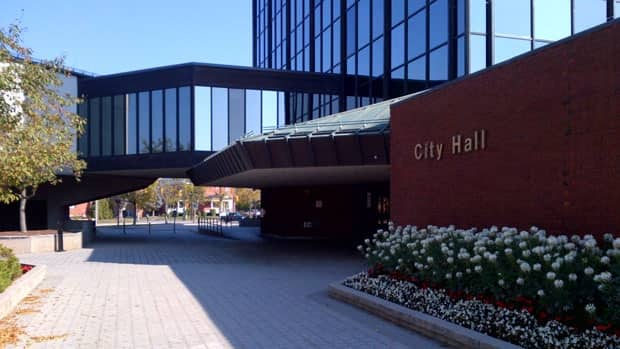 [ad_1]

North Bay Police say a lockdown at city hall on Tuesday afternoon ended safely.
The District of Nipissing Social Services Administration Board (DNSSAB) says it initiated the lockdown with the city after a threat was made to staff.
North Bay police say the threats were contained in emails sent to DNSSAB staff around 3:40 p.m.
Chief Administration Officer Joseph Bradbury says they were serious and credible threats from someone claiming to bring a gun to city hall.
The person was known to the DNSSAB, he says.
Mayor Al McDonald says in a Facebook post that the lockdown lasted just under an hour.
He says committee and council meetings will go ahead as planned with two uniformed police officers on site.
[ad_2]