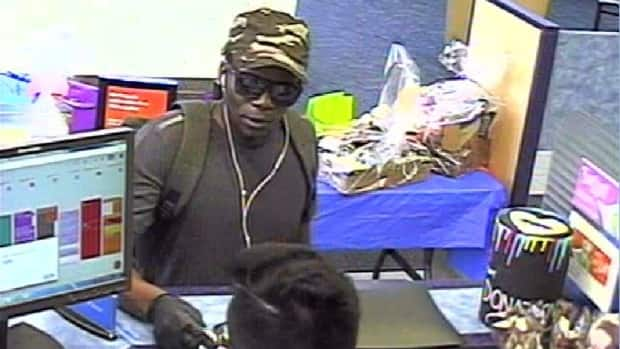 [ad_1]

Police have released photos and are soliciting tips to help find a man they believe robbed a bank in northeast Calgary last month.
The robbery suspect walked into the ATB branch at 2555 32nd Street N.E. on May 15 at about 3:30 p.m., the Calgary Police Service said in a statement.
The man allegedly passed a note to the teller that demanded cash. After he was given money, police say he then he took back the note and left.
Police are not disclosing the amount of money the man received.
Surveillance recordings show a man in the bank and then again outside shortly after the alleged robbery. Police have released photos from that captured video.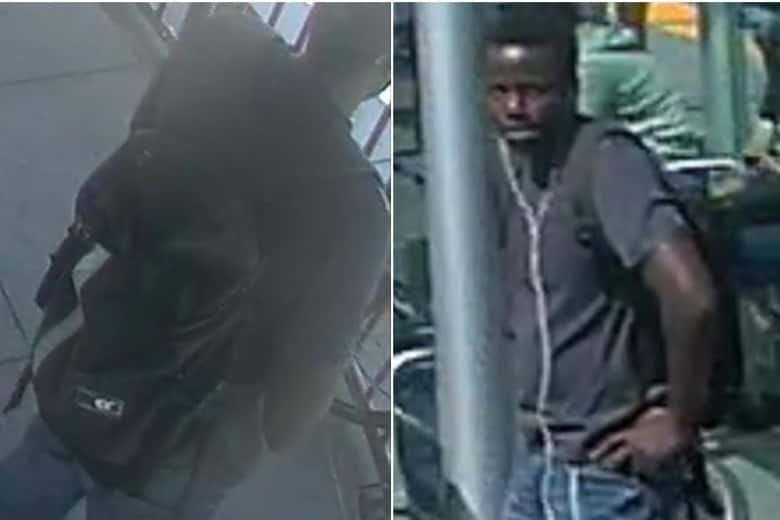 Calgary police have released these photos of a backpack and a man believed to be involved in a northeast bank robbery in May. (Calgary Police Service)
In the bank, he was wearing a camouflage ball cap, white earbuds, sunglasses, one black glove on his right hand, a black backpack and a black shirt.
Outside the bank, he was seen wearing the same outfit but with jeans and without the hat and sunglasses.
The man is described as 20 to 30 years old and roughly five foot, seven inches tall, with a medium build.
Anyone with information is asked to call robbery investigators at 403-428-8787, the non-emergency line at 403-266-1234, or contact CrimeStoppers.
---
Read more articles from CBC Calgary and like us on Facebook for updates.
[ad_2]