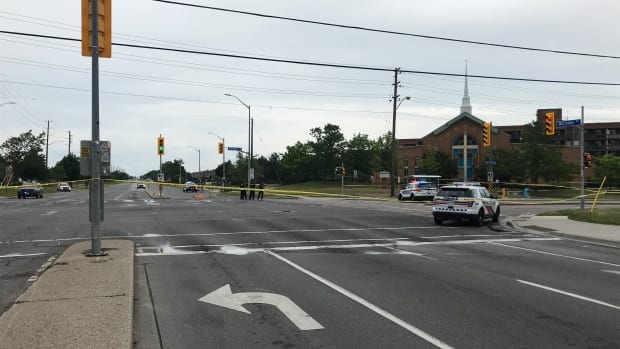 [ad_1]

A pedestrian has died after being hit by a vehicle near Markham on Monday.
The collision happened shortly after 11 a.m. in the intersection of Steeles Avenue East and McCowan Road, according to York Regional Police.
The victim was pronounced dead at the scene.
Police and paramedics have not released the age or gender of the deceased person. It's unclear if the driver remained at the scene.
York police's major collisions investigation unit has blocked the intersection to investigate the crash.
The road closure extends from Hillcroft Drive to Middlefield Road on Steeles Avenue East. A block of McCowan Road extending to Elson Street is also closed.
Investigators are asking drivers to avoid the area, as they anticipate the closure to remain in place "for quite some time."
[ad_2]