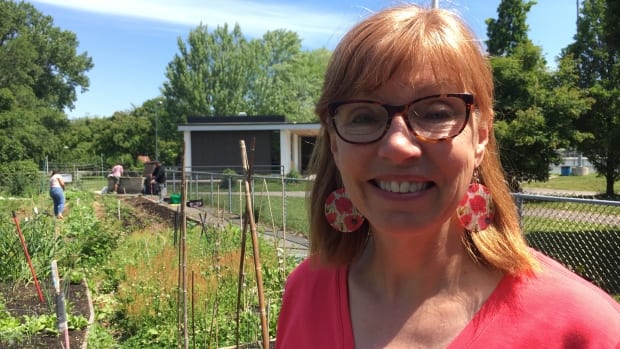 [ad_1]

The NDG Food Depot is partnering with a Canada-wide network of anti-poverty groups, with the goal of taking a more holistic approach to improving the lives of people using its services.
With that expanded mandate, the depot is also changing its name. It will now be known as the Depot Community Food Centre.
The change was spurred on by its new partnership with Community Food Centres Canada.
"This will allow us to scale up some of our most successful projects," said Bonnie Soutar, the agency's director of development.
The depot began as a food bank for residents of the Notre-Dame-de-Grace neighbourhood 30 years ago.
Over the years, it's expanded its services to include a community kitchen and garden, an affordable farmers market and an after-school program in 18 schools that teaches children about healthy eating.
Community Food Centres Canada, in turn, grew out of The Stop, a Toronto agency with similar goals to the NDG group.
The Stop provides healthy food to low-income residents helps them get access to better housing and legal services. It was this holistic approach which caught the NDG Food Depot's attention.
"Just giving out food baskets was necessary but not really changing things systemically," said Soutra. "It wasn't really addressing the root of the problems,"
"Community Food Centres Canada has been instrumental in helping us find [new sources of] funding, that can fund these larger projects that we're working on," she said.
[ad_2]