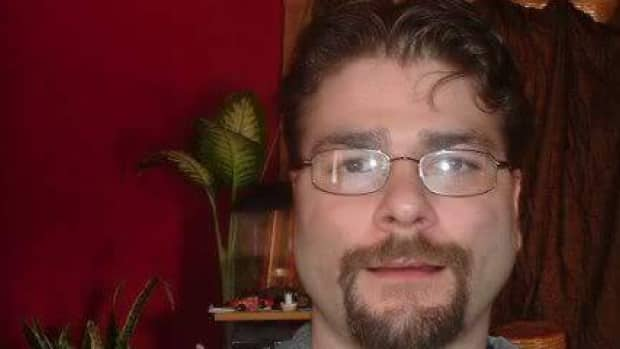 [ad_1]

A Winnipeg man will be sentenced Tuesday to life in prison for the brutal beating, confinement and eventual death of a 43-year-old man whose body was found in a dumpster.
The judge will determine when Jeremy Allen, who previously pleaded guilty to second-degree murder in the 2016 death of Garnet Williams, can be eligible for parole. The Crown is recommending 15 years, when the minimum term is 10 years.
The Court of Queen's Bench heard final submissions Monday from the Crown and defence.
Crown attorney Carla Dewar described Allen's actions as "completely gratuitous violence."
"Beating someone, tying them up and confining them for a period of time, I'm going to suggest, is the very definition of torture," she said.
Struck with hammer
The court heard that Allen was part of a group of people, including Williams and Lyle Barrow, who entered Miranda LeClaire's apartment on McGee Street in Winnipeg's West End in the early hours of July 31, 2016.
Williams was making fake GST cheques when Allen and LeClaire became angry. LeClaire clobbered Williams's hand with a hammer, and Allen followed up by levelling numerous blows to the victim's face and body, sometimes using the hammer.
Badly beaten, Williams followed LeClaire's order and entered a closet, where he was tied up and a chair was held against the door.
Allen later opened the closet to find Williams partially freed. He tied him up and assaulted Williams again.
The accused returned to the apartment a few days later, according to the agreed statement of facts. He did not want to open the closet because of the foul smell. 
Williams's body was found in a dumpster at McGee Street and Ellice Avenue. (CBC)
Ten days later, Williams's body was found in a dumpster. Video surveillance shows the three co-accused dragging his body with a child's wagon and tossing it into the garbage.
During questioning, Allen told police that he beat the victim to a "bloody pulp" and killed him. He said he could not recall the number of times he punched and kicked Williams. He chuckled while answering questions.
"It's an unprovoked, brutal attack on someone who was completely defenceless, and would have been utterly unsuspecting" of it, Dewar said, who explained the victim had cognitive delays. 
Allen's co-accused Leclaire was sentenced in April to six years behind bars for manslaughter. Barrow's sentencing will take place at a later date.
Allen was "by far the most involved" in the murder, Dewar said.
The Crown acknowledged the severe brain injury Allen sustained as a young adult for his cognitive shortcomings, but Dewar said it does not entirely discount his culpability.
This was not a crime borne out of impulse, Dewar said. Over a period of days, Allen beat the victim relentlessly, continued the attack in the closet and sought a car to dispose of the body
Allen initially told police he killed Williams by injecting him with bleach using a syringe.. The Crown accepted the defence's submission Monday that this did not happen. 
Dewar said she was bothered by Allen's lack of remorse while speaking with police.
That, I think, shows a cold-blooded nature.– Crown attorney Carla Dewar
"He was talking about how Mr. Williams wasn't moving, or how he wasn't able to breathe or how they tied him up — chuckling," Dewar said. "That, I think, shows a cold-blooded nature."
Defence attorney Evan Roitenberg said there isn't enough adjectives to describe the senseless nature of the attack, but he took offence at the charge that Allen does not regret his actions. His guilty plea was an admission of responsibility, he said.
Roitenberg said Allen was "putty in Ms. LeClaire's hands."
The court heard that Allen was told by LeClaire that Williams was a child molester, which may have spurred his outburst. The Crown has no evidence supporting this, or other supposed motives: that Williams took too long to produce the cheques, or was trying to get in the way of Allen's intimate relationship with LeClaire. 
A report prepared on Allen's mental culpability determined his brain injury may have influenced his actions in the crime and his interactions with police.
Roitenberg said this makes sense. His client, for example, claimed to be "completely sober" at the time of the murder, though he was a habitual user of methamphetamine. He used the drug daily, he later said.
Allen declined an opportunity to speak to the judge but, through his lawyer, expressed apologies to the Williams family and personal shame for his conduct.
Justice Colleen Suche deferred her decision until Tuesday.
[ad_2]