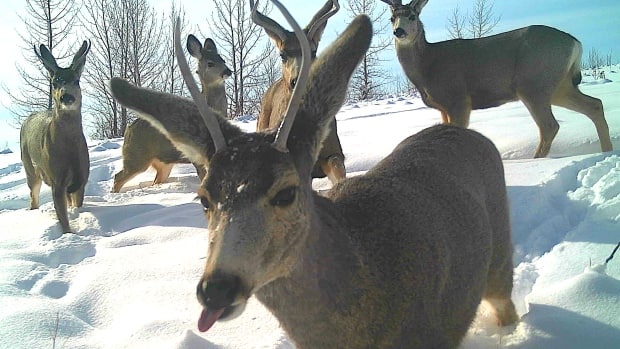 [ad_1]

Scientists now have proof of raccoons prowling in Calgary, thanks to dozens of cameras posted in the city's urban parks.
As of Monday, the Calgary Parks team has posted almost 70,000 new images taken from August 2017 to the end of January 2018. These are mostly of winter animals — but they need help from the public to tell for sure.
Among the critters spotted so far include those sometimes-pesky raccoons roaming in Fish Creek Provincial Park, Weaselhead Flats and as far north as Panaroma.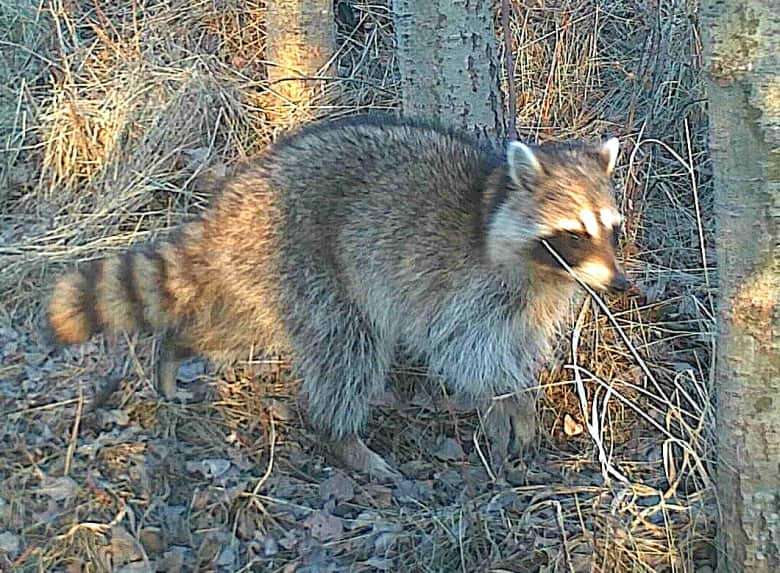 This raccoon was caught on camera in Fish Creek Provincial Park in April. Conservationists are taking this and other sightings as proof of a small raccoon population in Calgary. (Calgary Parks)
"It was maybe a bit of an urban myth. People said, 'Yes, they're here,' but there wasn't a lot of good evidence," city urban conservation lead Chris Manderson told the Calgary Eyeopener on Monday.
"And we did pick them up in cameras throughout the city…. So pretty good evidence they're all over the place right now."
He said conservationists believe the raccoon population, however, remains low in the city.
One photo captured a red fox out for a walk, and another camera took a photo of a herd of five mule deer checking out the device, one sticking out its tongue
You can help
The project, called Calgary Captured, has 63 cameras rigged up in 13 parks around the city.
Anyone wanting to help sift through the photos can go online to zooniverse.org or search online for Calgary Captured.
The wildlife camera project first launched in the spring of 2017. Over the first season, the cameras collected roughly 120,000 images of moose, flying squirrels, porcupines, bobcats, coyotes, long-tailed weasels and two species of deer.
This coyote was out for walk when a camera in Ralph Klein Park took its picture. (Calgary Parks)
An identification is considered valid once five people agree on the animal species, Manderson said. For the first batch, that took 51 days through crowdsourcing. This second season of images will require lots of input, too.
"It would otherwise be an impossible task for us. We can't go through 70,000 images," he said.
Some raccoons were spotted by the cameras at night, like these two out for prowl in Fish Creek last October. (Calgary Parks)
The cameras are triggered by movement to take photos of wildlife, generating tens of thousands of images.
But they're placed in spots that have little human foot traffic, so hikers appear infrequently. The cameras also can't be near waving grass, for instance, as that can trick the sensor into thinking a small animal is nearby.
This red fox was spotted by a camera at the end of March, when it was still snowy in Ralph Klein Park. (Calgary Parks)
One camera in the last round was moved after a beaver chomped down the tree on which the camera was mounted, Manderson said.
"We have this nice sequence of images going slightly sideways," he said with a chuckle.
By identifying the species in the photos, Calgary Parks can get a sense of what animals and how many are in the city's wilderness areas. That information is essential to drive its forestry and conservation efforts, Manderson said.
Hear more about how you can help with the citizen wildlife project:
Read more articles from CBC Calgary and like us on Facebook for updates.
With files from Danielle Nerman and the Calgary Eyeopener.
[ad_2]