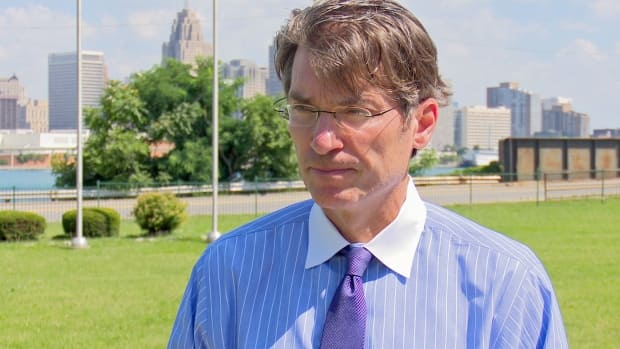 [ad_1]

The municipal election campaign will get into a higher gear Tuesday. An announcement is coming from a well-known person — Matt Marchand.
"Well, we're having an event this morning at 10 o'clock to announce my candidacy for the mayor of Windsor," he said to CBC News.
Marchand is the president of the regional chamber of commerce.
"I love this community, and I've been born and raised here, and I think it's an opportunity to bring people together and bring new ideas, fresh direction," he said.
"Talked to a lot of people. There's a strong appetite for someone from the outside to come in with fresh ideas, new approaches, and we're gonna talk about that this morning at 10 o'clock."
When he files his nomination papers, Marchand will become the fourth person in the race, joining Tom Hensel, Ernie Lamont and Frank Dyck.
Current mayor Drew Dilkens has not yet announced whether he will seek a second term.
More from CBC News Windsor:
[ad_2]